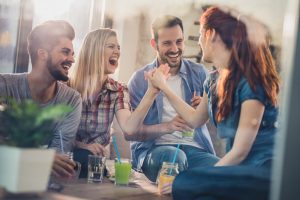 Which Plan Trend in Electricity is Best?
As summer continues to heat up in Texas, you'll want to keep an eye on the trend in electricity prices. And if you're in the market for a new energy provider, then looking at what's trending is an easy way to compare some of the best energy plans in Texas. Here is an analysis of this week's trending electricity plans in the AEP-North service area.
Which 12-Month Energy Plan is Trending in North Texas?
Power of Texas 12 from Power of Texas is a 12-month, fixed-rate plan. You'll pay a low rate of 5.8 cents per kWh and a monthly base charge of $4.95. And once you add in the standard TDU charges ($10.53 per billing cycle and 3.6 cents per kWh), you'll see an average of 11 cents per kWh for 1000 kWh of usage.
If you're in the market for green trend electricity options, this plan may disappoint because only 15.5 % of the energy in this plan comes from renewable sources (19.1% is the state average). Another thing to weigh is that this plan charges an early termination fee of $150 for leaving early (common with most fixed-rate plans).
However, because it's a fixed-rate plan, you'll get a predictable low energy charge with this very straightforward Texas energy plan for the long term. Price certainty is a valuable commodity during uncertain summer weather.
Which Trending Energy Plan Offers the Cheapest Rates?
For some customers, 10 months is exactly the right contract length. If that's you, you could choose Amigo Energy's Simple Choice 10 with a very low energy charge of 4.4 cents per kWh. There's also a $4.95 base charge per billing cycle and with the standard TDU charges, you can expect an average energy rate of 9.6 cents at 1000 kWh of use.
If you want to make this a 100 percent renewable energy plan in North Texas, then you'll need to select the Just Green Option. This will offset your energy use with 100 percent renewables for $9.99. Otherwise, your plan will only be 10.4 percent renewable.
There's also an early termination fee of $150 to consider, so you'll want to stay for the full contract term here as well.
Which Top-Rated Energy Plans Are Trending in Abilene?
Champion Energy offers the Champ Saver-24 as a cheap, long-term electricity plan with low, fixed rates. You'll pay 5.9 cents per kWh for your energy use along with the standard TDU charges. The plan, however, comes with a very high early termination fee of $250 if you decide to leave it. And if you're looking to reduce your carbon footprint, this plan only offsets your energy use with 16.4 percent renewables. So you may want to consider greener trend electricity plans.
That said, unlike the other plans, there is no base charge to worry about every month. This means you get straightforward pricing for 2 years from a top-rated provider in Texas.
How Can I Switch Electricity Providers in North Texas?
The power to choose puts you in charge. You can shop for and compare energy providers so that you can find the cheapest energy rates for your home in Abilene. And Texas Electricity Ratings works hard to make that easy for you. The Texas Electricity Rates Analyzer, for example, can help you greatly reduce the time it takes to find the best energy plan in the North-AEP area. Our Plan Picker 3000 helps you short through energy plans to quickly find the right ones for your home. And expert insight can answer even your more challenging questions.
For more information, visit www.texaselectricityratings.com and check out all of our resources. You'll quickly find out just how easy saving money on your energy bills can be.