Do Long Term Electric Plans Work For Customers?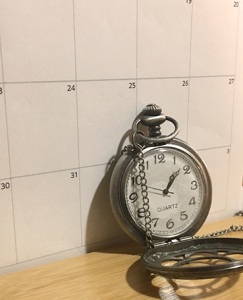 With inflation raising prices this year, many people look for ways to hold down costs. So, paying the same price today as you will pay three years from now makes a good bit of sense. Long term electric plans do just that. You sign up for a plan today, and you hold your electricity price steady for a full 36 months. 
Generally speaking, shorter electricity contracts have lower rates. This is because retail power providers prefer for you to shop for Texas electricity each year. With long term electric plans, power companies risk absorbing higher wholesale costs they can't pass onto you. The results tend to be somewhat higher rates and stingy early termination fees.
There is no crystal ball to predict whether long term electric plans will work out better than short term plans. However, prices for three-year power plans are good right now, and you should definitely consider them.
Bill Credits On Long Term Electric Plans
The Pulse Power Texas Saver 36 plan offers the lowest rate for long term electric plans at 9.0 cents per kWh. This plan has a $90 bill credit customers earn upon using 1,000 kWh in a billing cycle. The $125 early termination fee is exceptionally low compared to plans of similar length. For most customers, this plan is the best of the bunch.  
Another bill credit plan option is the Chariot Energy GridEdge 36 plan with an advertised rate of 11.0 cents. This plan's 1,000 kWh bill credit is slightly higher at $95. However, the plan's retail charges are considerably higher. This plan's early termination fee is $15 for every month remaining on the contract term. If you sign up for a bill credit plan, make sure your normal electricity usage will earn you the discount.   
Fixed Rate Electricity
If you prefer a more straightforward pricing structure, Pulse Power offers the Texas Fixed 36 plan. This plan's 12.0-cent rate is a higher advertised price than the two bill credit plans. The early termination fee is $20 for every month left on the contract period.
Free Weekends For 36 Months
Perhaps free weekends are more your speed. Pulse Power again brings a solid option for an average price of 13 cents per kWh. The Free Energy Weekends 36 plan gives customers power with no retail charges between Friday at 8 p.m. and Monday at 6 a.m. Like the first plan discussed, this plan's early termination fee is a low $125.
Shop A Variety of Texas Electricity Plans
Get your power plan shopping done at https://www.texaselectricityratings.com and forget about it for a while. Plans with a variety of contract terms are waiting for you to explore. Pick the one that is best for your home, and start saving in just a few days from signing up.