Does A New TV Use More Texas Electricity Than A Light Bulb
Does A New TV Use More Texas Electricity Than A Light Bulb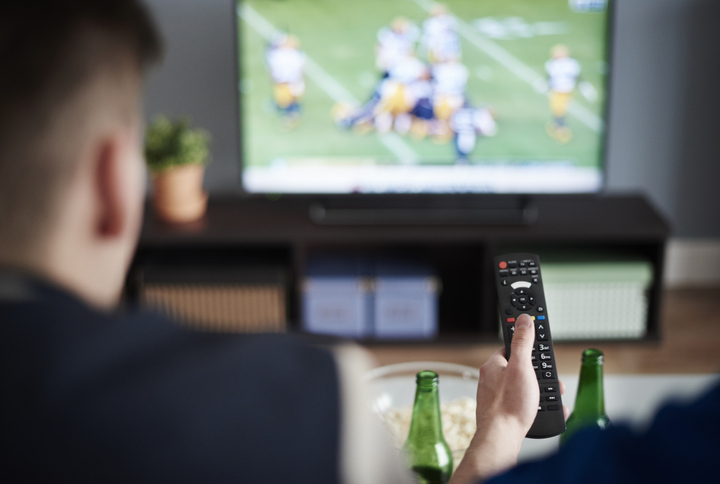 Does a new TV use less electricity than a lightbulb? We're betting you'll be surprised and enjoy saving money
How Much Energy Does Your TV Use
Recently, I ran into a guy at a bar who made a bet with me that a new TV uses less Texas electricity than a lightbulbMaybe 10 years ag, I thought as I took the bet. With the stakes high (we're talking an entire bar tab on the line), we took to the internet to find out whether or not TVs were more energy-efficient than lightbulbs, and the answer turned out to be surprising.
What TV Size Is Most Popular in North America
First, we had to figure out the trend for TVs because size impacts energy consumption. The bigger the TV, the more energy it's going to use. And it turns out that most TVs are between 50-65 inches. Plus, with recent price cuts, 65-inch TVs are the most popula.
Over the last year, the prices for 55-inch TVs have stayed the same while 65-inch TVs have seen a 25% drop in price. This is mostly due to large stockpiles built in anticipation of increasing tariffs on imports that never happened, leaving businesses with TVs they needed to sell. So, we went with 65-inch TVs as the standard.
Is OLED Better Than LED
We also had to figure out what type of TV. Trends change over time. Plasma TVs used to be popular, but they're no longer being produced. Plasmas were heavier and used more electricity than OLED or LED TVs. Now, LEDs are being phased out for newer OLED (Organic light-emitting diodes) TVs. LG has even predicted that by 2021, 50% of its revenue will come from OLED TVs.
OLED TVs are superior to LED TV. They're thinner, lighter, and offer a better picture quality. The reason for this is in how LED TVs project their image. LED TVs need a backlight to shine through each pixel for the color to show. OLEDs, on the other hand, don't use a backlight to illuminate their pixels. Instead, each pixel functions as its own unit, producing its own light and color. The difference comes through in the quality of its image. Simply put, OLED shows deeper blacks and a wider gamut array.
We were divided here, so we decided to split the difference. We looked at the electricity use of both OLED and LED TVs to keep it fair.
How Much Electricity Does a Modern Television Use
Figuring out how much energy a TV uses is tricky…OLEDs energy use depends on the brightness of the show. The brighter a show, the more energy your OLED TV will use. That's because each pixel illuminates individually. LED TVs function differently. They use a backlight to illuminate pixels, making their electricity use consistent whether bright or dark. They've also been around longer and have had more advances in energy efficiency since they hit the market.
Overall, LED TVs tend to be more energy efficient (with a few exceptions). To give you an idea of how much energy each type of TV uses, here are the specs on some of the most popular 65-inch LED and OLED TVs.
TV Power Consumption vs. A Light Bulb: Who Wins
In terms of sheer power consumption, these 65-inch LED TVs tend to use 100 watts or more when they're switched on. So, the light bulb wins, hands down.
But in terms of cost, it's really much closer. Compared to an LED TV, a 60-watt incandescent lightbulb that produces 800 lumens working for 5 hours a day with an average electricity rate of .12 cents per kWh will cost $13.14 to run all year. That's slightly cheaper than running your LED TV all year (and a lot less fun). An LED light producing the same 800 lumens and working the same amount of time would only cost $2.19 in energy use each year.
So, the clear winner here is the lightbulb…at least until you multiply that by how many lights you have in your house. Plus, if you still use incandescent bulbs (switch to LEDs ASAP if you do), 2-3 will use more electricity than most TVs over the course of the year.
Either way though, I won so drinks were on my new friend.
What's the Best Way to Save Money on Your Texas Electricity Bill
I like winning, then you'll be glad to know that you can win big with HUGE savings on your monthly electricity bills in Texas. Simply shop for cheap electricity companies in the Oncor service area, and compare providers to find the lowest energy rates for your home. With the power to choose, you have your pick of over 100 electricity plans in Dallas.
But those options can be overwhelming. That's why you need to visit us at www.texaselectricityratings.com for help finding the best electricity plan for your home. Tools like the the Texas Rate Analyze help you narrow down the options, giving you a selection of the cheapest electricity rates to choose from in Dallas.
Don't waste any more time. Shop for a new electricity provider by comparing plans today.