Hurricane Season Houston Prep Resources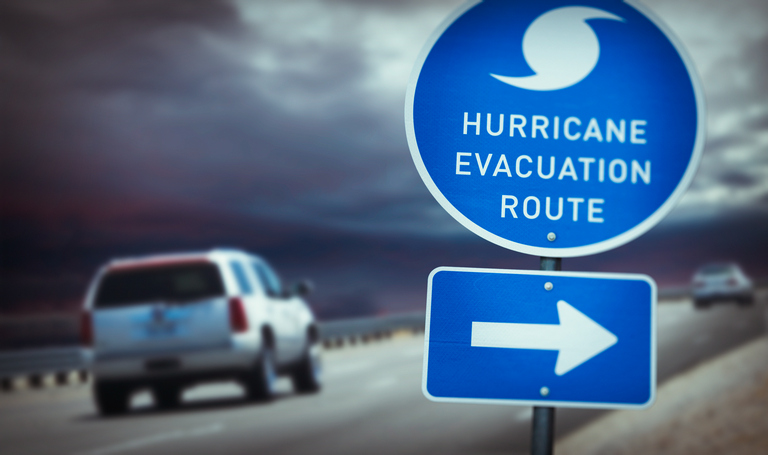 Hurricane season is upon us! Learn how you can plan, prepare…all while you find the cheapest electric rates in Houston!
Are you prepared for extreme weather in Houston, Texas?
Hurricane season is here, so now is the time to make sure you and your family are prepared for extreme weather. June through November is the prime season for Atlantic storms to come into the Gulf of Mexico, ramp up their intensity, and make landfall on the Texas coast.
Houston is no stranger to hurricane devastation. In 2017, Hurricane Harvey wrought damage that still dogs some Texans to this day. The storm nearly flattened the small town of Rockport, and it demonstrated in painstaking detail how Houston s concrete jungle retained and funneled water to low lying parts of the city.
Not all storms reach hurricane strength, and few actually reach the shore with devastating winds and rain. However, there are those few that wreak havoc when they come. Houston power goes out, and parts of the city flood. It s those storms that make you glad you prepared in advance. A little planning goes a long way, and it can be what saves your life.
Hurricane Preparedness in Houston Tips
Because Houston is so familiar with natural disasters, it makes sense the City of Houston Office of Emergency Management (OEM) publishes a comprehensive Disaster Preparedness Guide. Within its pages, you ll find information on how to plan for and handle natural disasters.
Make and practice your family emergency plan.
Build an emergency kit.
Stay informed.
Know your neighbors.
The City of Houston OEM also offers emergency checklists and other helpful documents. Once you put these steps into action, you ll be as prepared as possible for the next hurricane that threatens Houston.
What to do in a Houston state of disaster
As a hurricane tracks toward Houston, follow directions given by authorities. If an evacuation is called, head out as quickly as possible. The Texas Department of Transportation has set up hurricane evacuation routes from the Texas coast including from Beaumont, Corpus Christi, Houston, Pharr and Yoakum. They will also post information covering road and weather conditions on their use Twitter feeds and Facebook accounts.
There will be many people on the road, and you want to be stuck behind as few people as possible. You may even want to secure your home as best as possible and hit the road before an evacuation is suggested or mandated.
Hurricane Preparedness ??"Shelter in Place?
Sheltering in place during a hurricane is hard work. You have to prepare to survive for as long as 10 days with no fresh water, no way to flush the toilet, and no dependable electricity in Houston. If you have infants, young children, or elderly people staying with you, it might be safer for them to evacuate as soon as possible.
If you re unable to get out before a hurricane hits, seek shelter indoors on the lowest level of your home in a bathroom, closet, or hallway. This location keeps you out of the hard swirling winds during the height of the storm when sustained winds can reach from 74 mph to beyond 156 mph. In the words of Texan and comedian Ron White, "It s not that the wind is blowin ; it s what the wind is blowin ."
If you are trapped in a flooded area, do not attempt to go through flood water. Currents can be very strong. Biohazardous material, snakes, dangerously frighten animals, and other debris may be in the water as well. Do not try driving through flood water no matter how shallow it may appear.
Houston Emergency Numbers
The most important phone numbers are easy to remember. Call 911 in an emergency. Dial 311 when you need help in a non-emergency situation. Call 211 to connect with disaster relief services.
If you see downed Houston power lines, you need to make two phone calls. Call 911 to alert first responders, and call CenterPoint Energy to alert them to repair the lines. The first responders will keep people away from the area while technicians make repairs.
Do NOT call the power company that sends your monthly electric bill. CenterPoint Energy owns and maintains the power poles, transmission lines, and electricity meters. They are responsible for maintenance, repairs and safety.
Houston Evacuation Centers
If your home is destroyed, or even if your Houston electricity service is down for an extended period or any other reason where you feel in danger, by all means seek shelter in an evacuation center. These locations offer safe haven during the weather event. They are staffed with volunteers who can help you get back on your feet once the storm passes.
Getting the best price on an electricity plan will be the furthest thing from your mind after a natural disaster. Shop https://www.texaselectricityratings.com today to lock in today s best electricity rate for you Houston home. You can t predict when disasters will strike, but getting peace of mind for your electricity bill is easy.