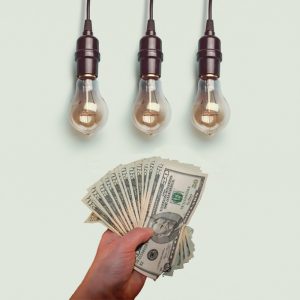 Where can I find Low Deposit Electricity in Dallas?
Energy rates could increase with a potentially hot Texas summer on the way. If you're worried about having to pay big deposit, it can make switching to a new low rate an added burden and discourage you from exercising your power to choose. Relax. Not all Dallas electricity providers require a deposit as long as your credit record shows:
You've signed up for electric service within the last two years.
Your account is paid up and there are no delinquent bills.
You've made no more than one late payment in the course of the year.
Even though paying a deposit is at best annoying, it doesn't mean it has to break the bank. These are the top three plans with low deposits in the Dallas area:
A Clear-Cut Plan with the Lowest Rates
Amigo Energy's Amigo Web – 24 offers a 24-month, fixed-rate plan. This plan gives you two years at a rate of 10¢ per kWh without any additional fees. And if you care about the environment, for only $5.00 extra a month, you can utilize 100% renewable generation to help offset your carbon footprint.
Amigo Energy offers some of its deposit-paying customers an EZ Access Program. Instead of having to pay the deposit all at once, EZ Access lets customers pay their deposit in smaller installments.
Of course, be aware that there is an early termination fee of $175 for ending the contract early. There are late fees to be aware of as well. It's always a good idea to read the electricity facts label for a detailed description of those fees. But with the option to mail in payments, to enlist in autopay, or to pay over the phone with a credit card, these fees shouldn't be a problem.
What Flexible, Low Deposit Plans Are There?
Tara Energy's Tara Web – 24 charges a flat 10¢ per kWh rate that includes ONCOR's distribution fees. To help ensure you get the cheapest rates in Dallas, they offer the Blend-and-Extend option. If rates decrease while you're on this contract, you can adjust to the lower rate by extending the remaining length of your contract. Looking for a green option? This plan offers a JustGreen as well for only $5.00 a month.
Be aware that the early termination fee is $175, and average billing helps prevent any late fees by keeping your monthly bill predictable.
A Cheap, 12-Month Electricity Plan
If you're looking to avoid longer contracts when shopping for a new Dallas electric supplier, then Power Express's #Quick 12 is your best electricity plan. With a 12-month, fixed-rate of 13.64¢ per kWh, this plan offers a shorter commitment with the option to save. That's a rate that includes all the passed through charges from the TDSP. While a higher rate than the other plans, after 999 kWh usage, you receive a $65 bill credit. This brings your rate down to a very low average of 7.10¢ for 1000 kWh. This isn't the greenest plan, however, with only 18.9% offset with renewables.
Again, note there is a $150 cancellation fee and a $2.00 charge for customers not signed up for Power Express AutoPay to ensure you don't get stuck with extra fees.
Don't Struggle with the Power to Choose
With three great, low deposit plans to choose from in Dallas, you have options when shopping for the best electricity provider in the ONCOR area. If you're wondering how to switch Texas electricity companies or if you need more help figuring out which plan is best for you, visit www.texaselectricityratings.com.