Can You Find a Good Deal in Fall Shoulder Months?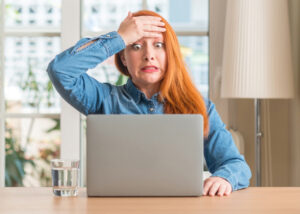 Getting a good electric deal during the global energy crisis seems to be an impossible task. But, despite the inflated prices, the fall shoulder months still provide the best prices so far this year. If you don't have a plan, or your plan expires soon, you should definitely shop these 12-month electricity plans in Fort Worth. Choose one of these 12-month fixed-rate plans to keep your home warm at the lowest price.
Best Electricity Plans in Forth Worth Right Now
The cheapest plan in Fort Worth right now is Come and Take It 12 by Energy Texas. It offers a 13.9 cents per kWh average price for 1000 kWh usage. This includes the $4.95 base charge, the 8.59 cents per kWh energy charge, TDU delivery charges, and market securitization charges. Your monthly estimated bill with a 1000 kWh usage would be $133.
But, just because it offers the cheapest rate, it may not be the best plan.
Champion Energy's Champ Saver-12 is a strong contender. Your estimated monthly bill at the same usage would be $139. This plan offers a 14.4 cents per kWh price, which includes the 9.7 cents energy charge and delivery charges. This plan doesn't have a base charge.
But, Rhythm's Simply Bright 12 may be a better option in the long run, despite its higher rate. The 14.9 cents per kWh price includes the 10.12 cents per kWh energy charge and delivery charges. Your estimated bill with an average usage of 1000 kWh per month would be $144. Apart from being 100% renewable, the truly attractive part of this plan is its early termination fee.
Why the Early Termination Fee Matters
Electricity prices are constantly changing. And there's still hope that the Spring 2023 shoulder months will offer lower prices. So, you wouldn't want to miss out on a better deal just because you signed a fixed-term contract.
The solution is to look at the early termination agreement before you commit to a plan. The lower the early termination fee (ETF), the easier it is to switch to a different provider midway through your contract.
Despite Come and Take It 12's favorable rate, the early termination fee of this plan is $250. Which is a lot more than Champ Saver-12's $150 ETF. But, neither plan's early termination agreement is as good as Simply Bright 12's. If you cancel this plan, you only have to pay $10 for every remaining month of your contract.
So, if you get this plan now, and switch providers in April, you'll only have to pay $70. And despite paying $11 more every month on your bill, you can save a lot of money with this plan in the long run.
Shop Great Electricity Plans in Fort Worth
Since energy prices constantly fluctuate, the best way to get a good deal is to keep checking the available plans regularly at https://www.texaselectricityratings.com/. Compare the rates, learn more about the providers, and get the best price for electricity in Texas.