Can You Afford to Leave An Electricity Contract?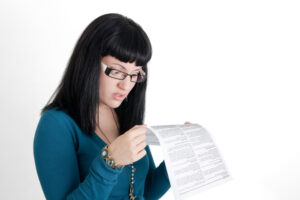 Breaking a contract can have some stiff penalties. If you break an apartment lease, you may still owe the landlord all the rent. When you stop paying a car note, the repo man comes looking for your vehicle. Sure, you can sign up for a new Texas electricity plan before your current retail electric provider contract ends. But when you walk away from your current electricity contract, you usually pay a stiff early termination fee.
If you cough up the cash for the fee, you can walk away without any other obligations. But why would you do this? The most common reason is you can get a much lower rate with a new plan. Of course, you want to make sure your future savings offset that early termination fee.
SO — if you're shopping for a new plan right now, guess what…
Natural gas prices look likely to come down in April 2023. We don't know for sure, but if this happens, electricity rates could fall as well. April is a "shoulder month" when prices tend to fall anyway. So, it will probably be time to shop for a new plan. So if you're shopping plans right now, check out these 12-month electricity plans that might be easiest to can walk away from later.
A Low Early Termination Fee
The Simply Bright 12 plan from Rhythm offers an advertised rate of 19.0 cents per kWh and an average bill of $173. The plan's pricing structure is very simple because there are no bill credits or tiered rates. Your bill rises in proportion to your usage. This plan is a great option if you want to bail on it down the road because the early termination fee is $10 for each month remaining on the contract. So if you sign up for the plan this month and end your contract early in April 2023, your early termination fee is only $50.
More Plan Choices
There's a big jump in early termination fee with this next plan. The Champ Saver-12 plan from Champion Energy Services assesses an early termination fee of $150. The plan's average rate is 19.0 cents, and the average bill is $172. If you're fairly certain you're going to jump ship, you're likely better off with the Rhythm or Constellation plan. Of course, there's other plans out there (some with lower rates) but they offer longer contracts and larger early termination fees.
Keep Your Options Open
You may be more inclined to select a plan and stick with it. If that's the case, https://www.texaselectricityratings.com is still the best place to shop for Texas electricity plans. No matter your intentions, check back often to assess your residential power plan options.