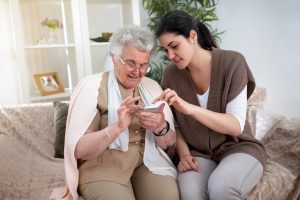 Which Companies Offer Cheap Bill Credit Electric Plans in Missouri City?
When competition is stiff, customers win. That's just what's happening with cheap bill credit electric plans in Missouri City. Even though electricity prices are up across the deregulated Texas power market, these plans are fighting fiercely to give customers the lowest rates. No matter which plan you select from the three below, you're getting a highly competitive rate for Texas power. 
As with any bill credit plan, you want to make sure your normal electricity usage will consistently garner you the bill credit. If not, look at other pricing structures that are likely to better suit you. And remember, no matter the pricing structure, you need to shop for plans before your current plan runs out. If you don't, you'll go on a variable rate plan from your provider which will likely increase your monthly bill.
Cheapest Electric Plan Before The Bill Credit
The Frontier Super Value 12 plan from Frontier Utilities gives customers the best deal on bill credit plans. This is because it has the lowest price for power before the bill credit kicks in. At 1,000 kWh of usage, the average price is 7.9 cents. If you happen to miss this plan's bill credit window between 1,000 and 2,000 kWh of usage, you don't receive the plan's $100 bill credit. However, you will pay less than with other bill credit plans.  
Why Pay More For Texas Power? 
The $100 bill credit at 1,000 to 2,000 kWh of usage is the big feature of the Gexa Saver Deluxe 12 plan, too. The key distinction is this Gexa Energy plan has a higher retail price which makes its average bill just a touch higher at around $1 more. The plan's average price is 8.1 cents at 1,000 kWh of usage. But why pay more when you don't have to? Both retail electricity providers have the same overall rating from Texas electricity customers.  
Low Early Termination Fees
The Pulse Power Texas Saver 12 plan rounds out the top three bill credit electric plans in Missouri City. At an average price of 8.5 cents, the plan's cost is the highest among the three. On the flip side, the plan has an early termination fee of $125 which is $25 less than the other two plans described above. The plan's $95 bill credit isn't as good as the other two plans, but the bill credit window isn't capped. Consume at least 1,000 kWh in a billing cycle, and you earn the bill credit and keep it no matter how much power you consume. This makes it ideal for high usage customers.
Shop For Great Texas Electricity Deals
If you're ready to reap the rewards from competitively priced electricity, shop for electric plans at https://www.texaselectricityratings.com. Companies are battling to give you the best price. Let them win you over with great deals.