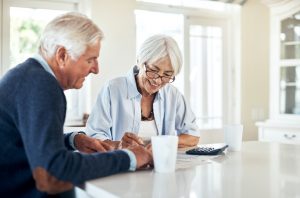 Why are my electricity costs different than other towns?
When companies compete for customers, prices are bound to vary. This happens all the time in the deregulated Texas electricity market. Across vast swaths of Texas, electricity companies compete for the privilege to power homes and businesses. In the deregulated areas of Texas, retail electricity providers attract customers by offering competitive prices and other incentives to sign up for fixed rate electricity plans. But there's more to the Texas energy market than providers. In fact, Texas isn't entirely deregulated.
Is your home in a regulated or deregulated market?
Municipally-owned utilites (MOUs) and rural electric cooperatives (REC) operate as regulated monopolies but they are not regulated by the Texas Public Utility Commision. If you live in a city that runs its own power company or in a REC service area, you might not have your power to choose your electricity provider.
MOUs are owned by citizen/ratepayers and their rates/policies are set by local city councils or citizen governing boards. MOUs can choose to "opt-in" to the competitive market , however. The city of Lubbock, which has its own MOU, pettioned the Texas PUC to join the deregulated Texas market this past January.
TDU costs pass to the electricity customer
Retail electricity companies aren't the only players in the deregulated energy market. Transmission and distribution utilities (TDUs) maintain the towers, poles, transformers, and power lines in their service territories. Their costs to maintain reliability and deliver your electricity to you are factored into your monthly electricity bill. TDUs have different costs based on their construction and maintenance expenses as well as how much it costs to get electricity from power generating facilities to customers.
Power that travels a longer distance is more expensive. For instance, wind power generated in west Texas travels a further distance to power Houston electricity customers than it does to reach homes in San Angelo. As electricity travels along the lines, some of it is lost. In the hot Texas summer, this "line loss" is exacerbated by higher temperatures. Ultimately, customers pay for this lost electricity because retail providers and TDUs aren't going to eat this cost.
Building additional capacity into transmission lines is particularly important because high demand for Texas electricity can cause power line congestion. When generating companies are unable to transmit power due to congestion, they are paid a "congestion rent" which is a cost that is added on to the price of the electricity. Ultimately, that cost is passed on to you, the consumer.
TDUs constantly update the infrastructure that delivers your electricity. The federal government incentivizes TDUs to invest in improving the reliability and capacity of their lines. In thes short term, these improvement projects also create more Texas TDU costs to pass onto the consumer. However, in the long run, improved reliability and higher transmission capacity lowers prices for consumers.
Choose a Texas power plan right for you
If you are a customer in the deregulated Texas electricity market, you have the power to choose your retail electricity provider. At Texas Electricity Ratings, you can compare power plans to see which one meets your needs. Use the powerful search tools here to compare electricity prices and pick the power plan right for you.