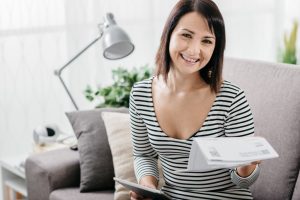 Who Has the Best 6-Month Fixed-Rate Plan in Texas?
Long-term, fixed-rate plans often have the cheapest electricity rates. But sometimes, it's not always easy to sign up for a year or more. If you might be moving soon or you just want to try out a new provider then 6-month fixed-rate electricity plans are a great alternative. And right now, electricity rates for these plans are really low, making these plans the cheapest 6-month rates in Dallas right now.
Why 6-Month Electricity Plans?
The main downside comes if electricity rates increase over the next 6 months. In that case, your contract would end when prices are higher and you may end up facing higher fixed-rate plans. That's why it's always best to look for the cheapest rates and lock them down for the long term.
But not everyone's circumstances are the same. In fact, signing up for a 6-month plan is a great way to avoid hefty early termination fees while still getting cheaper rates than month-to-month or prepaid plans. They also work as great way to try out a Texas retail electricity provider without making a long commitment.
Cheap 6-Month Energy from a Top-Rated Provider
Eagle 6 from TriEagle Energy offers straightforward pricing without any surprises. Your energy charge will be 9.4 cents per kWh. There is also $4.95 base charge per billing period. And once you add in the standard TDU charges, your average rate comes to 9.9 cents per kWh for 1000 kWh of usage during a billing cycle. Plus, the plan only offers 6% renewable energy. The early termination fee with this plan is $20 per month remaining in your contract.  TriEagle Energy is rated as one of the best Energy providers in Texas. That means you get cheap rates and top-notch service with this 6-month energy plan.
Dallas's Best Green 6-Month Electricity Plan
Green Eagle 6 is the renewable 6-month electricity plan from TriEagle Energy. This plan offers a slightly higher electricity rate than Solarize 6 at 9.6 cents per kWh. There's also the $4.95 monthly base charge to note. And once you add in the TDU charges, your average rate for 1000 kWh of electricity use comes to 10.1 cents per kWh. Slightly higher than Eagle 6, but with the peace of mind that reducing your carbon footprint brings. You'll also have the same early termination fee as Eagle 6, paying $20 per month for each month left in your contract.
What's the Cheapest 6-Month Electricity Plan in Dallas?
Solarize 6 from Chariot Energy offers a low energy charge of 8.03 cents per kWh. There are no base charges or monthly charges to worry about with this plan. And once you factor in the standard TDU charges, the average rate for 1000 kWh of usage comes to 12 cents per kWh.
The early termination fee is only $15 per month for each month remaining in your contract. And the best part is that Solarize 6 is 100% renewable, so you can join the growing trend for green electricity in Texas.
What Happens When Your 6-Month Contract Ends?
You can expect a notification from your Texas electricity provider between 30 and 60 days, informing you that your contract will expire. And you'll have the right to end your contract (free from penalties) within 14 days of its expiration date.
However, if you don't switch to a new electricity plan or a new provider, you'll be placed into a default plan. These are usually variable-rate plans with high electricity rates. That's why it's always in your best interest to shop for new electricity plans before your contract expires.
Shop for the Cheapest Electricity Rates
Shopping for the cheapest electricity rates will save you HUGE on your monthly energy bills. But there are a lot of options to choose from in Texas. If you want to get the most out of your power to choose in the Oncor service area, then you need expert advice to help you find the best energy plans out there.
Visit www.texaselectricityratings.com for all the information you need to find the cheapest energy rates for your home. Our portal helps you shop, compare, and save when you switch to a new energy plan in Dallas!