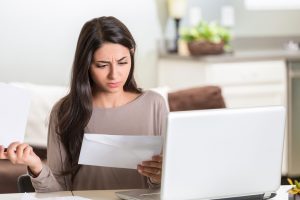 Who Has the Cheapest PrePaid Electricity in Houston?
Prepaid electricity plans are great for customers who want to control their electricity expenses. Under these plans, you buy Texas electricity at the current price and use it whenever you want. You maintain an account balance with the retail electricity provider and draw it down as you consume power. 
It's important to remember that prepaid plans are variable rate plans. Their rates can change from month to month. However, prepaid plans let you stock up when electricity prices are low and use the energy throughout the following months if you desire. That means you don't spend a dime without your knowledge. The plans offering the cheapest prepaid electricity in Houston give you this control at the best possible price. 
Change Your Usage Habits with Free Nights 
The Free Nights plan from Acacia Energy offers the cheapest prepaid electricity in Houston. This plan is great for customers who consume a large portion of their electricity at night. Perhaps you wake up early and conduct your morning routine before 6 a.m. Maybe you can start your dishwasher and laundry when you go to bed. This plan motivates you to get creative timing your power usage. 
A customer using 1,000 kWh per month pays an average rate of 12.2 cents per kWh. Electricity consumed between 9:30 p.m. and 5:59 a.m. is free. Acacia Energy estimates customers use 40% of their electricity during the free hours. If you can beat that percentage, then this plan may be the right one for your home. 
Though this plan requires no deposit, there is a minimum initial balance requirement of $75. You also must pay a $0.95 minimum usage fee a day's usage falls below 16 kWh. 
Do You Consume Most of Your Power on Weekends? 
If a free nights plan doesn't suit your power consumption habits, perhaps free weekends are more your speed. The Free Weekends plan from Hello Energy could be advantageous for you if you spend a large portion of your electricity on weekends. The plan's average price of 14.0 cents per kWh at 1,000 kWh of usage is based on the assumption customers use 29% of their power on the weekends. If your proportion is greater, consider this plan for your Houston home. 
Like the previous plan discussed, customers must establish an initial connection balance of up to $75.00 upon enrollment. Unlike the previous plan, there is no daily minimum usage requirement. 
More Houston PrePaid Electricity Plans
If neither of the cheapest prepaid plans meet your needs, there are a couple of other plan options to try. After all, price isn't everything when you compare Texas electricity plans. Hello Energy offers the Free Nights 8pm-6am plan that may be more conducive to your power consumption habits. The average price is higher than the other prepaid free nights plan, but you get an extra hour and a half of free time each evening. 
Lastly, if you don't want to cram your energy usage into nights or weekends, the SmarTricity Easy Choice plan from Payless Power gives you one consistent price all hours of the day and each day of the week. 
Sign Up for Houston PrePaid Electricity Today
Prepaid electricity plans take the guesswork out of your monthly electricity expenses. If you're ready to take control of your Houston electricity bill, shop prepaid electricity plans at https://www.texaselectricityratings.com.