Shop Recommended Electric Plans in Houston
Posted on
Which Recommended Electric Plans Are Best?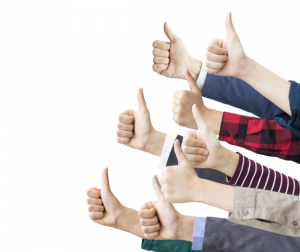 We all buy products and services based on the recommendation of trusted sources. You've probably gone to a barbershop or hair stylist because you liked your friend's haircut. And you've likely tried a restaurant based on a reviewer's writeup. Perhaps you've even used a discount code from a social media influencer. Texas Electricity Ratings offers recommended electric plans in Houston to help make your power plan shopping easier. Use these plans as a starting point for your next electricity plan purchase.   
Best Overall Value
When it comes to an electricity plan's value, the average electric bill is the main driver. The Bigger Than Texas 24 plan from Energy Texas has the lowest average bill among current 24-month plans at $112. This beats the next cheapest plan by $8 per month. On top of this sizable savings, this Energy Texas plan offers a straightforward pricing structure on 100% renewable energy for two years. You can find plans with lower rates; however, they use bill credits in their pricing which makes it more complicated to determine whether the plan will work for you.
Cheapest Rate Among Recommended Electric Plans
If you only want to sample being an Energy Texas customer, their Taste of Energy Texas 3 plan is the way to go. This plan has a low rate of 11.7 cents per kWh at 1,000 kWh of usage. The drawback to this plan is the precarious timing of when your contract expires. This 3-month plan leaves you shopping for plans in June when historical electricity pricing trends show prices to be near their annual peak.
Best Free Weekends Plan
Do you conserve energy during the week and consume more on the weekends? If so, the Free Weekends-12 plan from Champion Energy could be a good fit for you. You pay no retail charges all Saturday and Sunday. Champion Energy estimates pricing based on people spending about 30% of their power on the weekend. If you spend more than that on the weekends, this plan could work out well in your situation. So save the laundry for Saturday and Sunday!
Best Prepaid Plan
Prepaid electric plans typically cater to customers with poor credit who do not want to pay a deposit. Customers with these plans pay for energy before they consume it. The best prepaid plan among recommended electric plans is the Acacia Energy Free Nights plan. Customers pay no retail charges from 9:30 p.m. to 5:59 a.m. So night owls can do all the laundry, vacuuming, and dishes when power is cheap.
Make Recommended Electric Plans Your Own
These recommended electric plans are great options for most people. But you may not be like most people. Fortunately, https://www.texaselectricityratings.com/electricity-rates has all the information you need to make an informed decision on your next power plan.