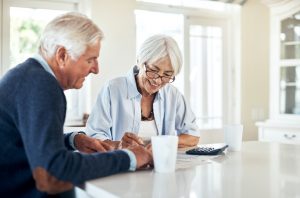 What's the BEST 12-month for High Use Electricity?
As electricity prices continue rising across the nation, you need to lock in cheaper rates quickly. And if your home in Lucas, TX, uses more than 2000 kWh a month, you need a cheap rate to power your high use electric! Let us help you find your best deals out there for you so you can save more.
Which High Use Electric Provider Offers the Cheapest Plan?
Bigger Than Texas 24 from Energy Texas has a low energy charge of5.33 cents per kWh. There's a $4.95 monthly base charge and the standard TDU charges as well. But there are no other surprises or fees to worry about.
The average rate with all those charges included comes to 9.9 cents per kWh. That's an average estimated monthly bill of around $198.
Keep in mind, that there's a steep $200 early termination fee. So, if you don't think you'll want to stay in this plan for the full 2 years, you should avoid it. There are plenty of options out there for cheap early termination fee electricity.
If you're concerned about your carbon footprint, then you're in luck. This product is 100% renewable.
What Happens at the End of Your Electricity Contract?
You'll need to shop around for a new plan before this one expires to avoid the default renewal product. These are variable rate plans with extremely high electricity rates.
Instead, you should set a reminder for when your contract ends. And when it's time, you should shop for cheap electricity in Lucas, Texas.
Shop for High Use Electric Plans in Lucas, TX
Tired of paying too much on your electricity bills? You don't have to settle for an expensive energy bill. As an Oncor customer, you have the power to choose the cheapest electricity plan.
Sure, that's easier said than done. After all, there are a lot of electricity plans in Texas. And if you switch to the wrong one, you could be stuck paying more for electricity than you should.
So, make shopping for a new electricity plan easier for yourself. Visit https://www.texaselectricityratings.com and get the help you need to switch to the perfect electricity plan for your home.