Which Houston Constellation Plans Are Best?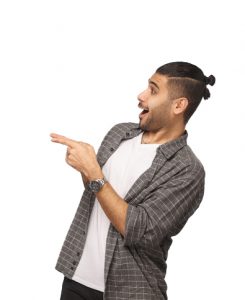 Like a cluster of stars in the sky, Houston electricity retail provider Constellation has an array of plans for residential customers. And like a star, each plan has its own distinct features. However, most of this supplier's current plans use bill credits or tiered rates in their pricing. These features can make it challenging to predict your home's monthly power bill. Therefore, we'll examine a few of the best priced Constellation plans for you to find one that works for you.
Tiered Power For Consistent Consumers
Some Houston electricity providers have stopped accepting new customers because they can't afford to offer competitive rates.  But, Constellation's best priced plan, the 12 Month Flat Tier Product, boasts a very competitive 15.0 cents per kWh rate. The plan's first price tier runs from $150 for 1 kWh to 1,000 kWh. The next costs an additional $150 for 1,001 kWh to 2,000 kWh. Finally, the price is 17.9 cents per kWh after that. Therefore, this plan works best for households that consistently use just a few kWh below the amount that kicks them up to the next tier. So if your bill consistently hovers around 950 kWh or 1,950 kWh, this could be just the plan for you. However, low usage customers should consider other plans. 
HVAC Protection And Bill Credits
The next cheapest plan is the 36 Month A/C Protect Premier for 2 Units plan. This plan's average price is 15.9 cents per kWh. For three years, customers gain some added protection for their HVAC systems. And given the above-average heat lately in Texas summers, this could come in real handy. The plan's pricing offers two bill credits: $35 at 1,000 kWh and $15 at 2,000 kWh. So make sure your usage is just above one of these thresholds to maximize this plan's pricing.
More Bill Credits and PowerPlug
If you thought the first two plans had long names, this one is a doozy: 15 Month Usage Bill Credit + PowerPlug. Like the name's word count, the average rate takes a bit of a jump here, too. The plan's average price is 17.4 cents per kWh. This plan gives customers an added bonus in the form of a PowerPlug. This handy device makes any appliance a smart device. Additionally, you can monitor the appliance's usage from the Constellation Connect app. The pricing offers the same bill credits as the previous plan: $35 at 1,000 kWh and $15 at 2,000 kWh. As before, align your usage with these targets to take full advantage of this plan.
Houston Constellation Plans and More
For some Houston customers, Constellation plans are great, but they may not be exactly right for your situation. Fortunately, you can find many more plans at https://www.texaselectricityratings.com/electricity-rates. Pick one that works for you, and rest easy with your power bill.