The Best Electricity Rates in Dallas Right Now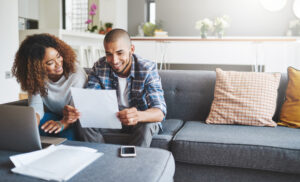 The best way to know if you're getting a good deal on electricity is to compare the rates. As we're nearing the Spring shoulder months, we can expect lower rates soon. Let's look at the cheapest electricity plans in Dallas right now, so you can shop confidently.
Shop Best Variable Electricity Plan
The cheapest electricity rate right now is a variable rate plan by Energy Texas. Their monthly plan offers a 9 cents per kWh plan. This means an average monthly bill of $90 at 1000 kWh usage. Even at a lower usage of 500 kWh per month, the rate is still favorable at 9.8 cents per kWh. Which is a lot lower than competitors right now.
Shop Cheapest Fixed-Rate Electricity in Dallas
If you want to lock in a good rate for the next 3 months, the Taste of Energy Texas 3 plan also has a favorable rate of 9.1 cents per kWh. While it's only slightly higher, you won't have to worry about the price of electricity rising next month.
On the other hand, if you're looking to lock in a fixed-term plan right now, Energy Texas' 36 Inflation Fix plan is a good option. With their 6.97 cents per kWh energy charge, along with the $4.95 base charge, delivery charges, and market securitization fee, monthly electric bills average around $129 for 1000 kWh of average usage.
Why Wait Until the Shoulder Months?
Not only is the Energy Texas variable rate lower than fixed-term plans right now, but it also gives you a great opportunity to nab a better deal on electricity in a month or two.
Historically, retail electricity rates are lowest during the Spring shoulder months. This is usually due to the good weather and the decreased demand for electricity. So, you'll likely see better rates in April and May. That makes waiting for a month or two worthwhile, even if your current plan has already expired.
But, if you get a short-term or a variable plan, make sure you sign up for a fixed-rate plan soon. Generally, fixed-rate plans are better in the long run, especially as electricity prices will rise due to the higher demand during the summer and winter. So, you can rest easy knowing you got a good deal for the next year or two ahead.
Shop the Cheapest Electricity in Dallas
If you're shopping for electricity in Dallas, the best way to find great deals is to visit https://www.texaselectricityratings.com/. You can find all the information about the best rates, and provider comparisons, and you can even sign up for a cheap plan.