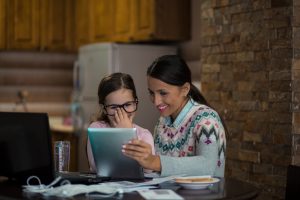 What Are Best Electricity Plans For Summer In Dallas?
With what could potentially be one of the hottest summers on record approaching, the time to shop for the cheapest rates in Dallas, Texas is now. You have a lot of great options to choose from when comparing Dallas electric rates. But how do you choose the best plan for your electricity needs in time for summer?
Three Great Plans with Cheap Energy for Summer
Here are the top three options for locking in low rates for the summer. All the plans on this list are from the best electric companies in Texas with ratings of 3.4 stars or higher. If you're in the market for low rates for any size household, then these plans are great options for you.
Tri-Eagle Energy' Eagle 12
Tri-Eagle Energy's Eagle 12 offers customers the lowest rates without worrying about bill credits or usage targets. With this plan, users get a base rate of 9.3 cents per kWh. After you add in the low base charge of $4.95 per month, the average rate comes out to 10.3 cents per kWh at 1000 kWh of usage.
Aside from the early termination fee of $20 per month remaining on the contract, there are no other fees. This plan's one drawback is that it only uses 6 percent renewable energy, well below the state average of 17 percent.
Tara Energy's Tara Web 12
Tara Energy's Tara Web 12 offers another fixed rate electricity plan without worrying about gimmicks. The plan offers a fixed rate of 10.9 cents per kWh with no base fees or additional charges. Average billing and the option to choose auto pay make billing anxiety-free. They also offer the option to "Blend and Extend", so if cheaper rates come along the way, you have the power to choose the better rate simply by extending your contract.
If you're worried about the environment, their Just Green option only costs $5 more a month and gives you 100 percent renewable generation. Do keep in mind that there is a $175 early termination fee for leaving this plan before the contract ends.
Amigo Energy's Amigo Web 12
Amigo Energy's Amigo Web 12 provides another excellent option for a low deposit plan with even lower energy rates. There are no extra fees or base charges, only a fixed rate of 10.9 cents per kWh. Average billing makes payment easy. Plus, EZ Access makes this a great bad credit option for electricity in Dallas. Customers with bad credit can choose to pay their deposit over time rather than all at once, making it easy to slip into this plan before summer turns up the heat.
There is also the option to add 100 percent renewable energy with Just Green for $5 as well. Just be aware that this plan also comes with a steep $175 early termination fee.
Now is the best time to shop for low rates before summer sets energy prices soaring. For more information on the demand/wholesale prices for energy rates in Texas, check out http://www.ercot.com. And be sure to check out www.TexasElectricityRatings.com when you're ready to shop for the best electric provider in Dallas, Texas.