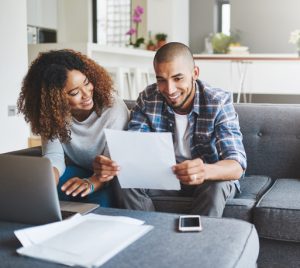 What Are The Top Five 24 Month Houston Electricity Plans?
Stay-at-home orders and social distancing practices likely have increased your free time. However, shopping for Houston electricity plans may not be something you want to do right now. But make yourself do it! Due to Covid-19 and surplus natural gas, EIA's STEO puts Texas electricity rates 53% lower than last summer!
You can save hundreds of dollars each year just by picking a power plan that better meets your needs. If you select a 24 month Houston electricity plan right now, you don't have to shop again for two years and that's important because rates will likely increase this winter. See if one of these cheap 24 month plans at https://www.texaselectricityratings.com is better than what you have now. 
Cheap Power for Moderate Usage Homes 
The cheapest 24 month Houston electricity plan is the Gexa Saver Supreme 24 plan from Gexa Energy. This plan is best for homes with moderate energy usage. The average price is 7.0 cents per kWh at 1,000 kWh of usage in a billing cycle. Keep your usage between 1,000 and 2,000 kWh to ensure you earn the $85 bill credit. If your usage falls outside this zone, you're better off with other plans. 
One Consistent Power Price for 24 Months
The second cheapest 24 month Houston electricity plan is the Eagle 24 plan from TriEagle Energy. The plan includes a $4.95 monthly charge, but after that, the electricity flows at one constant price. The more you consume, the lower your average price goes. The average rate at 1,000 kWh is 9.8 cents, and it drops to 9.5 cents at 2,000 kWh. 
Simple Houston Electricity Pricing
The next 24 month plan is the Champ Saver 24 plan from Champion Energy Services. The pricing couldn't be simpler here. No bill credits, usage tiers, or hullabaloo to confuse you. The average price is 9.8 cents per kWh at 1,000 kWh. Be certain about your choice before you sign up for this plan because you don't want to get stuck with a $250 early termination fee. 
100% Renewable Energy
TriEagle Energy makes the list again with their Green Eagle 24 plan. This 100% renewable energy plan has the same terms as the previously discussed Eagle 24 plan but with a slightly higher price. If you like the Eagle 24 plan but want green energy, Green Eagle 24 is for you. 
One Price Across All Usage Patterns
The Amigo Web – 24 plan from Amigo Energy rounds out the top five 24 month Houston electricity plans. No matter how much electricity you use, your retail price is 10.5 cents per kWh. This plan doesn't punish extremely low and extremely high usages like some other plans do. If you have unpredictable or changing energy consumption from month to month, this plan could be perfect for you. 
Switch to Save with 24 Month Houston Electricity Plans
One of the plans discussed here will likely serve your home well for the next two year. But if you didn't see a plan that fits your situation, dozens more Houston electricity plans are available. Find the right one, and switch power plans today!