Are Reliant Energy Free Weekend/Night Plans Really a Deal?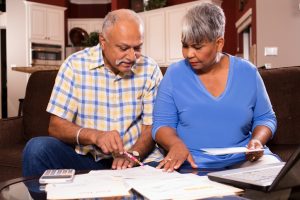 What's the "Catch" to Free Electricity in Texas?
Free electricity in Texas sounds too good to be true. The last thing you want is to sign up for a plan, thinking you're nabbing incredibly cheap electricity rates in Dallas, only to find out that your energy bill is much, much higher than you thought. But if you use Reliant's Free Energy Plans correctly, you could actually benefit.
Reliant Energy Plans in Dallas
Reliant Truly Free Weekends 18 offers a weekend energy charge of $0.00. They classify the weekend as 8:00 PM Friday to 12:00 AM Monday. And during that period, you won't pay anything for energy use.
However, the weekday energy charge is 14.359 cents per kWh, nearly double the energy rate for some of the other fixed-rate plans in Dallas. On top of that, you'll need to pay the standard TDU charges. Once you factor in all the charges, the average cost for energy comes to 12.7 cents per kWh at 1000 kWh of usage.
It's important to point out that this average is based on consumption over 12 months with 32% of energy usage happening on the weekends.
Free Electricity for Texas Evenings
Reliant Truly Free Evenings 18 offers a night energy charge of $0.00. And they classify the evenings as 8:00 PM to 6:00 AM every day. During your evenings, energy use is free.
However, the weekday energy charge is 17.498 cents per kWh, and you'll also need to pay the standard TDU charges. This brings the average rate for energy to 12.7 cents per kWh at 1000 kWh of usage.
Keep in mind this average is also based on a 12-month period with 42% of energy use happening during the evening.
Early Termination Fees for Fixed-Rate Electricity Plans
With both of these plans have no base charge, you'll need to be aware that they do have early termination fees of $180. That means you'll need to stick around until the end of your contract if you want to avoid that steep fee.
What You Need to Know About Free Electricity in Dallas
It's important to note that these plans aren't for everyone. If you use energy at a constant rate throughout the week, you won't see huge savings. In fact, you could even end up spending much more than you would with other fixed-rate plans. However, if most of your energy use happens during the nights or weekends or you can shift your high-usage tasks (laundry, water heating, cooking, etc.), then you could see a lot of savings. That's why it's vital to read over your Electricity Facts Label (EFL) and think about your energy use if you want to save the most on your electricity bills.
Compare Cheap Electricity in Dallas
If you're looking to take advantage of your power to choose electricity providers in Texas, then you have options. Visit www.texaselectricityratings.com and see how you can find the perfect electricity plan that fits your household's needs.