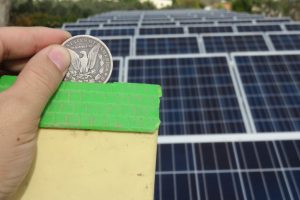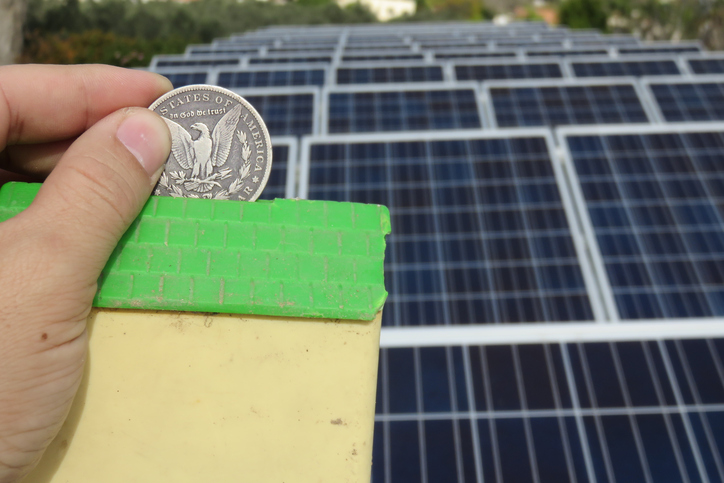 Can Houston residents lock in one year green energy plans?
Texans are going green when it comes to powering their homes. Market forces and enhanced infrastructure have produced a cleaner Texas power grid. Like other electricity customers in the state, Houston residents have increasing options for renewable energy.
Securing a 12 month green electricity plan is a great way to see whether you like having 100% renewable power for your home. You get a guaranteed price for the year, and you can evaluate whether green energy is right for you. The plans discussed below are the best 12 month green electricity plans in Houston.
Houston green electricity providers for high usage homes
You can consume large amounts of electricity and still help the environment. The Gexa Saver Premium 12 plan is the cheapest 12 month green energy plan available right now. For usage of 2,000 kWh, customers pay an average rate of 9.5 cents per kWh.
Before signing up for this plan, make sure your normal electricity usage is greater than 2,000 kWh per month. Review your previous year's Houston electricity bills to find your normal usage. This plan has a $100 bill credit that kicks in when usage goes over 2000 kWh. That credit makes this plan great for high usage customers but less advantageous for low and moderate usage customers.
Plans for moderate users of renewable Texas energy
Gexa Energy offers a similar plan that is better for moderate usage customers. The Gexa Saver Supreme plan provides a $75 bill credit for usage between 1,000 and 2,000 kWh. Again, make sure your normal usage falls within this window to ensure this plan works for you. At 1,000 kWh, the average price is 7.9 cents per kWh.
Renewable energy electricity companies for low usage customers
Low usage customers help the environment with their relative lack of energy consumption. They also have a great option for renewable energy. The TriEagle Energy Green Eagle 12 plan has simple, straightforward energy pricing structure. After a $4.95 monthly base charge, each kWh costs 9.8 cents. This works out to an average rate of 10.8 cents at 500 kWh.
It's very common for low-usage green electricity customers in Houston to pay more per kWh. And sadly, base charges never work in favor of low usage customers. Additionally, energy bill usage credits tend to take effect at moderate and high usages.
Switch to Houston green energy plans
If you're ready to switch to a renewable energy plan, http://www.texaselectricityratings.com has plenty of options for you to explore. Green plans are becoming more plentiful and more competitive, so you don't have to compromise on price or customer service. Be sure to check out the Texas Electricity Rating customers reviews. They offer great information that gives you the power to choose the electricity plan and retail provider right for you.