Is Green Energy Cheaper Than Non-Renewable?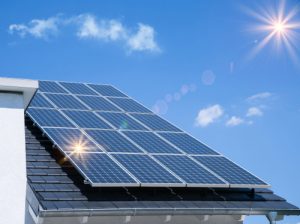 With energy prices soaring due to high natural gas prices, finding a good deal on your electricity plan is getting harder. So, could green energy plans offer lower rates? After all, they don't use fossil fuel, right? Unfortunately, once renewable electricity enters the grid, it mixes with the non-renewable kind. So, a green electric plan won't necessarily be cheaper just because it's renewable. But, if you're shopping for cheap rates, there are some great 36-month green plans in Dallas right now that may just be cheaper than non-renewable rates.
The Cheapest Dallas Green Energy Plans Right Now
The cheapest 36-month green electric plan in Dallas right now is 36 Inflation Fix by Energy Texas. With its 10.57 cents per kWh energy charge, $4.95 base charge, and TDU charges, the rate for 36 Inflation Fix comes to 15.3 cents per kWh at 1000 kWh per month usage. Which is the cheapest rate in Dallas right now.
Chariot Energy's Solarize 36 is also a 100% renewable plan with competitive rates. This plan offers a 15.9 cents per kWh average rate, which consists of an 11.71 cent energy charge and TDU charges.
How Do Non-Renewable Energy Plans Compare?
While non-renewable plans can't beat 36 Inflation Fix's cheap 15.3 cents per kWh rates, Pulse Power has two plans that could contend.
Their Free Energy Nights 36 offers 15.5 cents per kWh average rate. And their Free Energy Weekends 36 plan is only a little bit higher at 15.6 cents per kWh.
The difference between the two lies in the name. While the Free Energy Nights 36 offers a $0 energy charge between 8 p.m. and 6 a.m. every day, Free Energy Weekends 36 offers a no energy charge deal between 8 p.m. on Friday and 6 a.m. Monday. You'll still need to pay TDU charges in the free period.
Planning Ahead When You're Choosing an Electric Plan
While these rates are comparatively low, they're still higher than usual due to the economy. So, locking in these rates for 36 months may not be in your best interest. However, it's still better than going month-to-month.
The best option is to choose a plan with a low electric rate and a favorable early termination fee, so you can switch providers when prices fall. 
While 36 Inflation Fix offers the best rate, they have a $400 early termination fee. The early termination fee for Solarize 36 is $15 for every remaining month in your contract. In comparison, stopping either of Pulse Power's plans early would only cost you $125. Which makes choosing one of these non-renewable plans a better deal overall, even if they're not the cheapest rates.
Find the Cheapest Energy Plans in Texas
Electric rates are constantly changing. So, keeping an eye out for a good deal can help you save money on your energy bill. Visit www.texaselectricityratings.com/ for accurate comparisons, tips, and advice. We're here to help you find the best electric plan for your home.