What Are The Best Home Electricity Rates?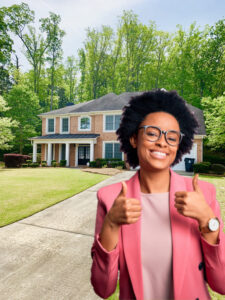 Sometimes in life, timing is everything. Shifting when you take an action impacts the outcome.  When you start your morning commute it often dictates whether you spend an hour or a few minutes of drive time. On a longer timeline, shopping for the best home electricity rates follows the same rule. Shift your shopping by a few weeks, and it could make a sizable difference in cost. 
Shopping for power plans on Texas Electricity Ratings always gives you the best home electricity rates. But certain times of the year have better prices than others. There's nothing wrong with signing a power contract now, but you could get a better deal in a few weeks. Historical electric rates have been lowest in fall and spring. And spring is almost here!  So let's look at today's plans knowing chances are good prices will drop to some degree. 
Best Home Electricity Rates For Variable Plans
If you're timing the Texas power market, a variable rate plan could be just the right choice for you now. Variable rate plans have no contract, so you can switch plans without worrying about an early termination fee.
The Energy Texas Energy Texas Monthly plan is the cheapest variable rate plan right now. It is a great plan to bridge the gap between your current plan and the next fixed rate plan. You can't beat this month's average rate of 9.9 cents per kWh. Because the plan has a $4.95 base charge, your average rate falls as you consume more power.
Fixed Rate Plans To Lock In Your Price
Of course, you may not want to shop twice for power within the next couple of months. If that's the case, you can lock in a fixed price plan today. Two plans currently have 11.6 cents per kWh rates, and they have nearly identical electricity facts labels. 
The Frontier Utilities Frontier Saver Plus 24 plan is a fixed rate plan with a two-year contract. So is the Gexa Energy Gexa Eco Saver Plus 24 plan. Both have a large bill credit when customers consume 1,000 kWh of power in a month. A whopping $125 magically falls off your bill! So that means the rate per kWh is high. Therefore, you should use at least 1,000 each month for this plan to make sense for your home. If that matches your normal usage, this could be a sweet deal! 
Find the Best Home Electricity Rates
Your power shopping experience doesn't have to stop with the three plans described above. You can find the best plan for you when you shop for Houston electricity at Texas Electricity Ratings. And you can shop any day of the week and any time of year. Then, you'll get the right plan at the right time.