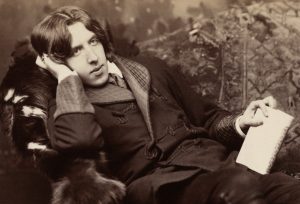 How good are the trending electricity rates in Houston?
"Imitation is the sincerest form of flattery that mediocrity can pay to greatness," author Oscar Wilde said. It's easy to see why people don't use the back half of the quote. Nonetheless, the axiom is relevant to everyday life, especially when it comes to shopping for Texas electricity. 
Customers in the deregulated Texas electricity market sign up on power plans every day. When you look at all those individual purchases together, trends emerge. You can see which plans are most popular. If many other people acting in their own best interest select an electricity plan, it's wise to see if the plan will work for you. 
When you look at the best trending electricity rates in Houston, it's interesting to note that they all have a contract term of one year or longer. But when you consider that prices normally drop in the spring, signing up with long contracts that lock in your low seasonal electricity rate for many months to come can be a shrewd way to save money. So, let's see whether these popular plans are right for you.
Texas wind power for your home
The Wind by TX 24 plan from Iberdrola Texas powers your home with 100% renewable energy from Texas wind farms. With no base fee from the retail electricity provider and straightforward pricing, this plan's popularity is no mystery. At 1,000 kWh, this plan's average price is 12.8 cents per kWh. Remember, CenterPoint Energy still charges a base fee, so using zero energy doesn't mean a zero dollar monthly bill. 
Cheap Texas electricity for 18 months
Signing up for the Power of Texas 18 plan from Power of Texas gives you a low price for a year and a half. This retailer assesses a $4.95 base charge plus 6.2 cents per kWh. Adding in TDU charges, the average price at 1,000 kWh is 11.2 cents. Locking in your price with this plan means you won't shop for electricity again until August 2021. 
Two years of fixed rate Houston electricity
Love your plan for the long haul with the Champ Saver-24 plan from Champion Energy. Once you've signed up for this plan, you have two years of power at one low price. The average rate at 1,000 kWh is 11.5 cents. Before you sign up, be sure this is the plan for you. Paying the $250 early termination fee would be a real kick in the wallet.  
A bill credit for moderate and high usage customers
Maybe you don't want to commit for a long time. The GridEdge 12 plan from Chariot Energy lets you try out a new power plan and company for one year. This plan is best for moderate and high usage customers. A $90 bill credit kicks in once a customer uses 1,000 kWh in a billing cycle. If your usage doesn't meet this threshold every month, consider other plans instead of this one. 
Selecting from trending electricity rates in Houston
Will you flatter your neighbors by picking the same electricity plan? Maybe one of the best trending electricity rates in Houston discussed above is the perfect one for your family. If not, then thankfully, https://www.texaselectricityratings.com has dozens of Houston electricity plans for you to explore. Pick the one that best meets your needs, and sign up right away. The process couldn't be easier!