Best Deals on Green Electric Plans in Dallas
Posted on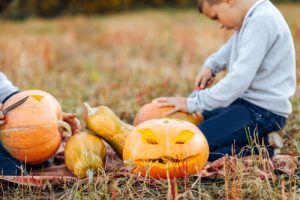 What Are the Cheapest 24-Month Renewable Electric Plans?
With Halloween around the corner, it's time to lock in shockingly cheap electricity rates in Texas. Right now, there are some incredibly good deals on long-term, renewable energy plans. And if you're looking to switch to a cheaper electricity plan with sustainable electricity, then you need to avoid the "tricks" and "treat" yourself to a 24-Month fixed-rate plan. To make it easier for you, we've "scared up" the 5 best green options in Dallas.
Which Electric Provider Has the Cheapest Rates for Solar?
Solarize 24 from Chariot Energy has an energy charge of 5.78 cents per kWh. With the standard TDU charges, your average comes to 10 cents per kWh for 1000 kWh of use. The plan also feature a low early termination fee of $15 per month remaining in your contract. That's simple, straightforward pricing that'll keep you from being haunted by Dallas energy bill shock every month.
Best Green 24-Month Electric Plan With a Bill Credit
Gexa Saver Supreme 24 from Gexa Energy offers an electrical charge of 11.5 cents per kWh. And there are the TDU charges as well. But, if you use between 1000 – 2000 kWh each month, you'll get a $85 bill credit. That's HUGE savings. And with that bill credit, you'll get an average 7.4 cents per kWh for 1000 kWh of use. Gexa Energy also offers the Gexa Energy Saver 24 with an energy charge of 6.68 cents per kWh. And you'll get an average electricity rate of 10.9 cents per kWh once you add in the TDU charges. Not to say "boo" but bear in mind that both of these Gexa Energy plans come with a very steep, $295 early termination fee.
Cheap 24-Month Renewable Wind Electric for Oncor Customers
Wind by TX 24 from Iberdrola Texas has an electricity rate of 8 cents per kWh. That a good rate and while there's no base charge this plan has a $150 early termination fee. With your TDU charges, the average for 1000 kWh of energy use comes to 12.3 cents per kWh. the great thing is you get 100% Texas generated wind energy to help cut your family's carbon footprint ad encourage more renewable projects.
Which Green Electricity Provider Has the Cheapest Rates?
Spark Green Secure 24 from Spark Energy has an energy charge of 5.7 cents per kWh. And while there's no base charge, there is a minimum usage fee of $8.99 if you use less than 1000 kWh per bill month and also a $100 early termination fee. Once you add in your standard TDU charges, you'll get an average rate of 10 cents per kWh for 1000 kWh of use. That's a great low electricity rate to lock-in for the long term during the coming winter.
What Happens at the End of My Contract?
It's important to know what happens at the end of your electricity contract in Dallas, so you don't end up paying too much for electricity. With every provider on this list, you'll be moved to a default renewal product if you don't choose a new electricity plan or switch to a new energy provider at the end of your contract. These default renewal products are variable rate energy plans. They usually have much higher rates than fixed-rate plans. That's why it's important to take advantage of your Power to Choose and shop for cheaper electricity providers at the end of your contract.
How Do I Shop for Cheap, Green Electric in Dallas?
Navigating the deregulated energy market in Texas can be overwhelming. There are a lot of options out there. But shopping for a new electricity provider shouldn't be a nightmare! We work hard to keep you from going "batty" over high-electricity rates. So put your mind (and wallet) at ease, and start shopping for a new electric provider today at https://www.texaselectricityratings.com