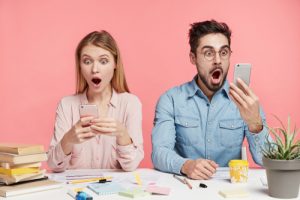 Comparing Cheap Electricity Rates in Dallas
Looking to compare electricity rates in Dallas? As an Oncor customer, you have a lot of options. But if you want the cheapest energy bills, you need to grab this 24-month low electricity rate in Dallas now!
Who Has the Best Fixed Rate Electricity?
24 Month Fixed Plan from Tomorrow Energy offers incredibly low rates and a low overall monthly bill. You'll pay a low energy charge of 6.33 cents per kWh. With the standard TDU charges added in, your average rate for electricity comes to 10.1 cents per kWh.
That gives you an average projected monthly electricity bill of around $103 per month.
Why Is This the Best 24-Month Electric Plan?
The 24 Month Fixed Plan is a straightforward electric plan. In short, it'll be really easy to predict your Dallas electricity bills each month. There are no other fees or charges to worry about. So, you'll be able to lock in really low electric rates for the long term.
This plan also offsets 100% of your electricity use with National Wind, making it a great renewable option for green electricity in Dallas.
It's important to note the $175 early termination fee. While you always want to keep an eye out for cheaper electricity rates in Dallas, you'll need to make sure that switching before your contract ends is worth it.
If you find a cheaper plan before your contract ends, be sure to calculate the overall savings along with any bonuses, gifts, or rewards to see if you'll save money.
What Happens at the End of Your Electric Contract?
Tomorrow Energy switches all customers to a default renewal product unless they switch over to a new electric plan or a new provider within 14 days of the plan's expiration date. These month-to-month energy plans have higher rates.
That means you'll want to shop for a cheaper electric plan before your term finishes. Otherwise, you'll pay more on your monthly electric bill.
Will the Cheapest Electricity Rates Save You Money?
There are a couple of 24-month, fixed-rate electricity plans with lower average electricity rates. Power of Credit 24 by New Power and Texas Saver 24  by Pulse Power has an average electricity rate of 7.3 cents per kWh for 1000 kWh of use.
However, both of these plans offer $95 bill credits if you use at least 1000 kWh of electricity. If you can keep your energy rate right around 1000 kWh of electricity use each month, then you'll get very low rates.
But if you go under, you'll miss out on the bill credit and have a very expensive electric bill. Go over, and you'll pay a much higher electricity rate. Either way, your monthly bill ends up being more.
Shop for Cheap Electric in Dallas
The deregulated electricity market in Dallas is ALWAYS changing. If you want to take advantage of your power to choose the cheapest electric rates and save the most on your monthly bills, then you need to shop and compare providers.
Visit https://www.texaselectricityratings.com today for the latest on cheap electric rates and start saving BIG on your monthly energy bills!