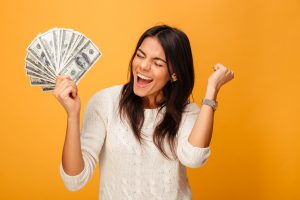 How Much Does Electricity Cost in Duncanville?
Warm weather means north Texas is still in the shoulder months. Low demand means somewhat cheaper electricity rates at least for a little while. But with bouts of arctic cold possible this year and electricity providers still hurting from February's big freeze, Texas electricity rates are only going to really rise. So you need to act fast. Luckily, you can save more with flat-rate electricity plans in Duncanville.
Cheapest 12-Month, Flat-Rate Electricity in Duncanville
Easy Saver 12 from 4Change Energy has a low, flat-rate energy charge of $90 for up to 1000 kWh of use each month. After 1000 kWh of use, that rate goes up to 16.5 cents per kWh. At that rate, the average rate for 1000 kWh of use on this plan is only 9 cents per kWh.
On this plan, the cheapest predicted monthly bill would be in April for $90. This is assuming monthly electricity use is around 857 kWh. However, the worst month would be August with a predicted bill of $224. This is calculated at $90 for the first 1000 kWh of use and $133.82 for an additional 812 kWh of use.
Veteran Energy offers a flat rate cheap electricity plan called Smart 12. There is a $95 charge for energy use between 1 and 1000 kWh. There's an additional charge of 16.5 cents per kWh of use after 1000 kWh of use. And the average rate for electricity is 9.5 cents per kWh for 1000 kWh of use.
The cheapest month on this plan is also April, with a predicted monthly bill of $95. That's assuming energy use of 857 kWh for the month. The worst month is also August at a slightly higher predicted bill of $229 (assuming 1812 kWh of use).
Both these plans have early termination fees of $20 per month remaining in the contract. And both offer the ability to offset your electricity use with 100% renewable energy.
Given their similarities and prices, Easy Saver 12 edges ahead slightly lower rates and is the clear winner here.
What Happens When Your Electricity Contract Ends?
Watch out when your contract ends. Your rates will most likely change if you don't select a new provider on either of these plans. Instead, you'll be moved to the their default renewal product. These are variable rates that change each month and usually tend to be more expensive.
As an Oncor customer, you have an ace in your pocket. Rather than simply renew your contract or let your provider move you to the default renewal product, you need to take advantage of your power to choose. After all, the key to finding the cheapest rates in Duncanville is to shop and compare electricity providers.
Finding the Cheapest Electricity in Duncanville
You don't have to settle for sky-high electricity rates in Duncanville! But if you're worried about shopping for electricity providers, you're not alone. Choosing the wrong provider or the wrong plan for your home can leave you paying a lot more for electricity than you should.
That's why you need to visit https://www.texaselectricityratings.com today!
We give you the tools and advice you need to find the cheapest electricity provider. From the Plan Picker 3000 to our bill estimator, you can quickly sort through the dozens of plans out there and find the cheapest electricity rates for your Texas home.