Which Houston Companies Have Amazing Green Electric Rates?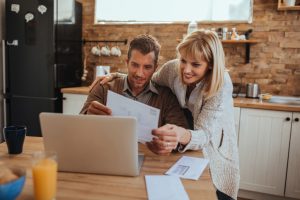 Environmentally friendly products keep getting better. Whether in laundry detergents or light bulbs or energy, each year the price gap narrows. And that's particularly true with Texas green electricity which leads the nation in wind-powered generation and low priced 100% renewable energy plans. And right now, these Houston power companies have amazing green electric rates!
Best Green Electric Rates in Houston
The best green electric plan in Houston is the Energy Texas 36 Inflation Fix. This plan's clever name leads you to believe it can protect you from inflation. In a way, it can! You lock in a fixed price that averages 11.7 cents per kWh at 1,000 kWh of usage. Your home energy pricing remains the same through early 2025. So inflation doesn't hit you as hard for the next three years. Moreover, this 100% green energy plan is the cheapest among all plans on Texas Electricity Ratings. So, this one takes the top prize.
Two-Year Green Energy
Energy Texas keeps the great plans coming with the Bigger Than Texas 24 plan. It offers nearly the exact same electricity facts label as the previous plan. However, it has a slightly higher average price: 12.0 cents per kWh at 1,000 kWh. So in exchange for a higher price, you receive the added flexibility of a two-year contract term. Is the higher price worth it? Only you can decide based on your budget and home power needs.      
More Amazing Green Electric Rates in Houston
The stiff competition doesn't stop at these last two plans. The Solarize 36 plan from Chariot Energy has an average rate of 12.2 cents. Meanwhile, the Simply Green 30 from Rhythm offers 12.4 cents.
All four plans have 100% renewable content which is four times the typical amount in Texas electricity plans. Additionally, none of them have tiered rates, bill credits, or other complicated pricing structures. And lastly, these long term plans do carry early termination fees. These range from $10 per month remaining (Simply Green 30) to an eye-watering $300 (36 Inflation Fix). So, review the EFL terms before you sign up.
Select Your Texas Electricity Plan
There's a lot to love about green electric rates in Houston. You can find the details about these plans plus many more at https://www.texaselectricityratings.com/electricity-rates. From there, you can select the Texas electricity plan that best meets your energy consumption needs.