Which TXU Energy Plans are Best for a Texas Homeowner?
by Michael Roberts |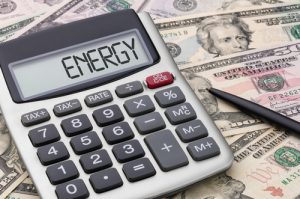 Own a home in Texas? Low usage? High usage? If you're a TXU customer, you need to choose the just right plan to save your family a LOT of money!
Can TXU power your Texas home?
You take pride in being a Texas homeowner. You keep the lawn mowed in summer, leaves raked in fall, and the eaves decorated with festive lights in winter. Keeping a home maintained and looking its best takes a lot of time, money, and effort. Powering your home with electricity shouldn't.
TXU Energy Reviews
TXU Energy offers retail electricity plans throughout the deregulated Texas electricity market. The company has been operating for a long time and has gained a reputation as one of the better electricity companies serving Texas customers. If you don't believe that, check out TXU Energy customer reviews on Texas Electricity Ratings.
Determining the best electricity plan for your Texas home is a personal choice. The most important factor in this decision for a Texas homeowner is your prior electricity usage. Knowing how much power you've used in the past clarifies your estimate of how much you'll use in the future. Texas homeowners living in small homes have different usage than Texans residing in large homes. Small homes tend to use a moderate amount of electricity ??" more than apartments but less than large homes. This means most small homes consume a moderate amount of electricity, and large home consume what the electricity industry considers large amounts. Let's look at the best TXU Energy plans for small and large homes.
TXU Energy for moderate consumption homes
The best TXU Energy plan for small homes is the TXU Energy Clear Deal 12 plan. The key feature of this plan is a drastic price increase once a customer uses 1,200 kWh in a billing cycle. Exact prices vary by transmission and distribution utility (TDU) coverage area, but let's look at the prices for the Houston area which Centerpoint Energy serves. In addition to utility charges assessed by Centerpoint, TXU Energy charges 7.9 cents per kWh for power up to 1,200 kWh. Beyond that threshold, TXU Energy charges 12.9 cents per kWh. The plan has a $9.95 monthly base charge.
At the moderate usage of 1,000 kWh, Houston customers pay an average total price of 10.5 cents per kWh. If your historical usage is consistently below the 1,200 kWh mark, this TXU plan could be just right for you.
Big homes get simple pricing from TXU Energy
Fixed rate electricity protects electricity customers from the ups and downs of the wholesale electricity market. The best fixed rate plan for Texas homeowners with large residences is the TXU Energy Simple Rate 12 plan. After the $9.95 base energy charge, Houston customers pay 8.1 cents per kWh. This pricing structure means the average price per kWh falls as usage increases. At 2,000 kWh of usage, Houston electricity users get an average total price of 11.9 cents per kWh which includes TDU charges.
Experts say winter energy bills will be lower this year than last year. Securing a low price on your home's electricity rate will increase those savings.
Take pride in your TXU Energy plan
Just like the choices you make to keep your home in tip-top shape, a Texas homeowner can be proud of your choice in a TXU Energy plan. Shop electricity plans at Texas Electricity Ratings to find the one that will make you brag to your neighbors.