Should I Shop Long Term Electricity Now?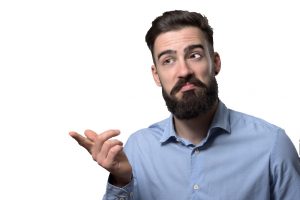 Do you really want to lock in a long term electricity rate just as summer electric rates are creeping higher? Learn what your options are and which strategy might be best for your family.
Is It Better To Shop Short or Long Term Electricity Now?
If you ve bought or sold a home in the summer, you know the dilemma. Do you sign up for a long term electricity plan to get the shopping process behind you? Or do you get a short term plan to get you through summer s high prices? Though the answer basically depends on your situation, we going to help you understand the factors at play so you can make the best decision.
Firstly, locking in a fixed rate electricity plan means you pay the same price for the duration of the contract. Consequently, locking in a rate now means paying this summer s electricity prices year round and perhaps longer. Therefore, it s safe to assume a long term plan is unlikely to be your best option. So, what do you do when almost all fixed rate plans are 12, 24, and 36 months long?
Two common courses of action can break this cycle. Firstly, you can select a short term fixed rate plan. For example, choosing a 6-month plan puts you shopping again in January. Secondly, you can choose a variable rate plan. In this case, you ll very likely pay a much higher price in the short-term. However, you ll be ready to shop in the fall when prices are usually lower. Therefore, you can ride out the high prices in July and August. Then, evaluate your options in September.
Of course, the route you choose is ultimately depends on how much you want to shop. For example, you can minimize your cost by comparing historical electricity pricing patterns. However, if you re impatient or pushed for time, then get comfortable with with paying a little more for power over the next two or three years.
Long Term Electricity Plans
In spite of rising summer wholesale prices, several long term fixed rate electricity plans still offer solid rates for Houston residential electricity customers:
Company
Term
Rate
4Change Energy
24/months
12.1¢/kWh
Gexa Energy
24/months
12.1¢/kWh
Frontier Utilities
24/months
12.1¢/kWh
Champion Energy Services
24/months
16.2¢/kWh
Rates as of Sep 27, 2023 at 08:27 PM
Company
Term
Rate
Veteran Energy
36/months
14.7¢/kWh
Rates as of Sep 27, 2023 at 08:27 PM
You pay a little more now for the chance at bigger savings later. But which strategy is best, long term or short term, depends in part on your circumstances. The rest, however, depends on the weather and the market. Of course, it won t hurt to conserve summer energy.
Your Best Bet on Long Term Electricity
The issue of short or long term electricity is all up to you. But no matter which route you choose, you want the best information to use in the decision-making process. Shop https://www.texaselectricityratings.com to find the plan that best meets your needs.