3 Cheapest 12-Month Fixed 500kWh Electricity Plans in Dallas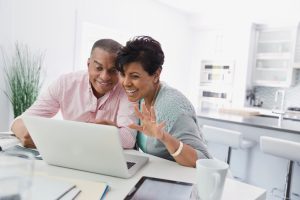 Don't get trapped by high electricity rates because you use less than 500 kWh. Get the cheapest electricity in Dallas by shopping for the right plan!
Who Has the Best Electricity Plans for Small Texas Homes?
To save the most on your electricity bills, you need a plan that fits the size of your home. After all, you'll use a lot less electricity living in an apartment than you would in a big house. But if you choose the wrong plan, you could miss out on the chance to get the cheapest electricity rates. Luckily, we've done our research and found the best 3 plans for smaller homes in Dallas.
Best "Free" Electricity Plan for Smaller Texas Homes
Simple Power 12 from Frontier Utilities offers a tiered plan with free electricity. You'll pay no energy charge for usage below 500 kWh each month. But you will pay an energy charge of 16.6 cents per kWh for any usage over 500 kWh.
Keep in mind that there is a monthly base charge of $53. So, while you won't pay for usage below 500 kWh, your average rate for electricity with the base charge included comes to 10.6 cents per kWh.
There is a steep, $150 early termination fee for this plan.
Is There a Cheap Renewable Option for Small Homes?
Worried about the carbon footprint of your small home? Don't be. Chariot Energy offers a cheap renewable energy plan in Dallas. Solarize 12 has a base energy charge of 6.2 cents per kWh. Once you add in the standard TDU charges, you'll rate will average out to 10.7 cents per kWh for 500 kWh of use.
As Texas moves to outperform California in solar electricity generation, you can join the growing list of Texans choosing renewable energy over fossil fuels with this plan. That's because Solarize 12 offers 100% clean, renewable solar energy for your home.
The early termination fee for this plan is $15 for each month remaining in your contract.
Which Plan Has the Cheapest Electricity for a Small Home?
If you're looking for the cheapest electricity in the ONCOR area for a small home, then consider the Champion Energy Champ Saver-12. This plan offers an energy charge of 5.9 cents kWh. And there's no base charge to worry about either. Once you include the standard TDU charges, the average rate for 500 kWh of use is 10.5 cents per kWh. That makes this plan the cheapest 12-month fixed-rate option for small Texas homes.
Unfortunately, this plan doesn't have a cheap early termination fee. Leaving the plan before your contract ends will cost $150. The product isn't a great green option either as it only sources 6% of its generation from renewable sources.
Where Can I Find Out More on My Power to Choose?
With all the options for energy providers in Texas, you have the potential to save huge on your monthly energy bills. But choosing the best provider isn't always easy. Having so many options means that you could end up paying more for electricity if you choose the wrong plan.
That's why we work hard to help make the challenge of finding the best electricity plan for your needs less daunting. Check out https://www.texaselectricityratings.com for more information on how to compare, shop, and switch to the best electricity plan.