What Are the Rules for Texas Smart Meters?
by Neil Bowery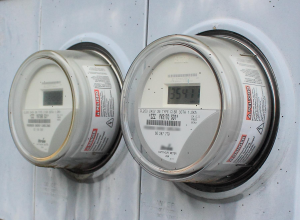 Smart meters are one of the big reasons for low Texas electricity rates and the future for homeowners to manage their usage.
Why Do We Have Smart Meters in Texas?
Smart meters are already at work in nearly all Texas homes. But why are they important and do you have to have one in your home? Smart meters can help customers maximize their energy savings and improve ERCOT's grid reliability. And with Texas energy rates are on the rise this summer, that important to all electricity customers.
Smart meters replace the old analog versions with a digital version that sends data every 15 minutes on energy use to your provider. This helps keep costs down by removing the need for someone to come out and manually check your meter every month. There are other benefits as well:
Real-time meter readings to monitor and adjust usage
Easy to double check usage for accurate billing
Instantly alerts TDUs of power outages
Fewer employees need to read meters, lowering traffic and fuel consumption
Faster order processing for starting and stopping service
Are Smart Meters Mandatory?
Smart meter deployment by the local TDUs in Texas began in 2008 and was completed by 2012. However, in 2005 the Texas legislature authorized a monthly Advanced Metering Systems surcharge. The surcharge is a pass through charge to customers to cover the costs to local TDUs.
Each smart meter is identified with a 17 or 22 digit Electric Service Identifier ID (ESIID) number which identifies the unique portal for electric service. This allows your TDU and retail providers to identify a meter and its usage as well as facilitate switching providers.
You're not forced to have a smart meter in Texas, but TDUs make it cost prohibitive to switch back to an analog meter. Despite being safe and beneficial, some people don't want smart meters in their homes. Just be aware that opting out of a smart meter comes at a significant cost. For example, if you're in the ONCOR service area, you could be charged over $445 to have an analog meter installed. This fee could go up to over $800 if they have to remove an existing smart meter. And this fee does not include monthly charges of up to $25 for meter servicing and reading.
Ultimately, smart meters are just another way to make sure you have the cheapest energy rates in Texas.
The Future of Smart Meters in Texas
If you've ever struggled trying to figure out how to read your Texas electricity meter, then the Public Utility Commission of Texas (PUCT) decision to upgrade their Smart Meter Texas (SMT) portal will be of interest to you. The portal currently allows residents to track usage. However, now customers will have the ability to choose energy management providers for services such as energy efficiency, demand response, distributed generation and other products to help customers use their energy data to increase savings. These providers will analyze customer data and create energy strategies for to improve savings each month.
In Texas, with the power to choose your electric provider and a smart meter to help track usage, you can see huge savings on your energy bills. The deregulated energy market can be tricky, but at www.TexasElectricityRatings.com, we work hard to make it easier for you to compare energy plans while shopping for the cheapest energy rates.