Four Cheapest 6 Month Plans For Houston, Texas
Posted on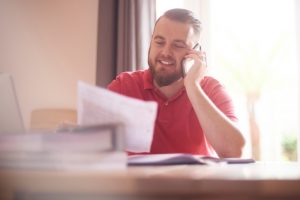 What are the best short-term Texas electricity plans?
Locking in a fixed rate electricity plan is a great way to go for most people. What you may not know is the time of year when you lock in your rate can be almost as important as whether you lock in at all. Historical Texas electricity rates follow a pattern: high rates in the coldest months of the year and very high rates in the warmest months. If you want to get off the cycle of choosing electricity plans during peak prices, you could choose a short-term plan now -- say a six-month fixed rate -- and pick long-term plan when temperatures and Houston electricity rates are milder. Texas electricity rates should drop in late April. Locking in a six-month plan starting today, you'll be switching to a new electricity plan about when rates are bottoming out. Then, you can lock in lower rates on a one-, two-, or three-year basis. Each time you renew or choose a new plan, you can feel comfortable knowing you're shopping in the most advantageous market.
Competitive CenterPoint Houston rates
The lowest rate available for a home averaging 1,000 kWh of usage in a billing cycle is the LifeEnergy 6 plan from LifeEnergy. A home this size pays an average of 9.3 cents per kWh. Because this plan does not include a base charge from the retail electricity provider, the plan's average cost per kilowatt hour remains remarkably consistent across usages. The plan's early termination fee is $149. The Entrust 6 plan from Entrust Energy has a little higher average price of 10.5 cents per kWh. The plan's $4.95 monthly base charge makes it somewhat more favorable to lower usage customers than to higher usage customers. The early termination fee on this plan is $150.
Watch out for early termination fees
Keep in mind you may not want to wait until your six-month contract expires to lock in a new rate. Shorter term plans exist, but they are often more expensive. It could be worthwhile to pay the early termination fee on a six-month plan which you'll make back in a reduced long-term rate. Though these two six-month plans have higher electricity rates, they also have $100 early termination fees which are the lowest available for this contract term: Price Protect 6 from Spark Energy and Light Saver 6 from Frontier Utilities. If you anticipate you will terminate your contract early, you'll need to use your historical usage to calculate whether a lower rate plan or the lower termination fee plan better fit your needs. Only you can make that decision.
Choose a new Houston electricity plan today
Whether you want a six-month plan or something different, you should shop Houston electricity plans to see whether you're paying too much for your power. It never hurts to shop around! Shop from among dozens of plans on Texas Electricity Ratings to gain peace of mind about your Houston electricity bill.