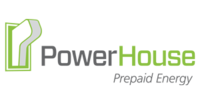 Quick Links
Power House Energy is another name under which Tri-Eagle Energy does business.
TriEagle Energy is an electricity company that has specialized in commercial electricity since it's founding in 2002. In 2011, TriEagle expanded into the residential electricity market in Texas as well as the deregulated electricity market in Pennsylvania.
Recommended Plans
All Plans
No 4-5 star reviews have been posted or approved yet
No 3-4 star reviews have been posted or approved yet
No 2-3 star reviews have been posted or approved yet
1-2 Star Reviews: 1 (100%)
DO NOT USE
I had a positive balance according to the recording on the phone but the power was off at the house. I called to report a outage and Oncor confirmed the power was disconnected at power house energy's request. Again I confirmed my positive balance. Obviously at this point I determined that I need to speak to a customer service representative. They are impossible to reach. I called and selected the option on the recording that proceeded to confirm their hours of operation, which I was within, then I was forwarded to their voicemail. The voicemail message said I would receive a call back on the next business day. Being that my power was off I scoured the web trying to find a good contact number for them, even calling the other companies in their group. No one could help or get me in contact with an employee. I left 2 messages that night. The next day around lunch I still had not been able to contact them or had received contact from them. At this point I contacted a different company for power. I continued to leave messages to try to find out what happened and how I will receive my credit for the positive balance I left in the account when the new company took over. At this point I've left 14 urgent messages over 5 days with no response. I can't imagine a way to have worse customer service and I still have no idea why they cut off my power.
Power House Energy News
No applicable blogs have been written

Power House Energy FAQs
Where can I order Power House Energy electricity?
---
Power House Energy does not have any electricity plans
Where can I order Power House Energy natural gas?
---
Power House Energy does not have any natural gas plans
What do customers think about Power House Energy?
---
That depends on who you ask. There will always be someone who feels wronged by a company, no matter how good they actually are. The average Power House Energy customer review is 0 / 5 stars. Keep in mind, consumers will go out of their way to complain far more often than they will to give praise.
Why is my electricity rate higher than when I signed up?
---
The rate you see when you sign up is the average rate at that exact amount of usage in one billing cycle. Some companies try to game the system by applying bill credits between certain usage thresholds. It works great if you are within the margins, but as soon as you leave that band you no longer get that bill credit and your rate per kWh can double. The PUC only requires that companies disclose their average rates at 500, 1000, and 2000 kWhs. Companies can get around this by giving you a $50 bill credit if you use between 1000 and 2000 kWhs per billing cycle. The only way to really know what you're getting into is to read your EFL. A 10¢ rate at all usage amounts may end up being cheaper than that 8¢ rate at 1,000 kWh!
Power House Energy Plan Summary
Power House Energy does not currently have any plans available on Texas Electricity Ratings.
We recommend plans from
New Power Texas
and
Spark Energy
instead.