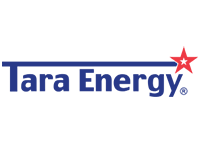 Quick Links
Ratings & Reviews
Founded in 2002, Tara Energy was one of the first electricity providers to offer competitive products and prices following the deregulation of Texas electricity markets. In 2009, Tara Energy merged with Fulcrum Power. Then in 2011, Fulcrum Power was purchased by Just Energy.
Just Energy is a massive electricity and natural gas company that services Canada and the United States and has the distinction of being the largest green energy retailer in North America. In total, they service more than 1.6 million residential and commercial customers.
Recommended Plans
All Plans
Most Recent Tara Energy Reviews
New customer
I have had a seamless transition from my last energy company. My first months bill was literally half price with almost the same usage!

— Daniel from Spring TX
Selecting Service is so difficult
As I am sure you know if you are reading this selecting a service is so difficult. Some want a down payment while others don't. This service was quick and easily and my billing has been great. The send me weekly updates on my usage. Also they did not charge me a down payment which was great.

— Rayjht from Houston TX
good deal
like all aspects of the experience so far so good

— tony from Abilene TX
4-5 Star Reviews: 24 (27%)
New customer
I have had a seamless transition from my last energy company. My first months bill was literally half price with almost the same usage!
Good price to begin with
My first year was great. $.077, now at renewal they want $.125, so I will be changing providers. 62% increase is not acceptable.
Collections notice
Came home today to a collections notice from Amigo Energy. I have never had service through them. The collections department was closed, so I called Amigo directly. I was informed my bill was from Tara Enerfy from last April. I had changed to a new provider when my contract with Tara ended. I paid the next bill I received and thought I was done. In the past 14 months I have had no further communication with Tara Energy. So, imagine my surprise to learn I had an unpaid final bill balance that was being sent to third party collections effective 5/22/14. Of corse the notice was received after the cut off and after collections business hours. Had I received a bill, I would have paid it promptly, but they never billed me. The explanation from the customer service rep was that they recently changed billing systems and noticed many unpaid bills. So, I guess instead of refilling, they just sent it all to collections when they never billed to start with. I can't even get into the website to make payment, as the option is greyed out. Nice!!! Have scheduled payment through my bank, but it won't arrive u til a week from now. I'm going to be seriously pissed off if this hits my credit. Will be filing a complaint through the PUC.
1-2 Star Reviews: 32 (36%)
Worst Company I have ever dealt with
I shop around for cheaper rates and have had many Service Providers. This is by far the Worst company I have ever dealt with!!! Creating a Log in was not pleasant and logging on for the first time was a nightmare. Customer Service is nonexistent. Even emailing them for a simple question will not get you an answer. You will get an automated response informing you to call them (and be placed on hold for 30 min). Followed by 4 to 10 returned emails from them, from people I didnt even email, their email system has some kind of bug.
The initial rate for me was 8 cents but jumped to an incredible 14 cents after the 3 month contract ended, with a horrible 12 cents to renew.
I no longer have them and am still waiting for them to return my deposit.
My experience with them was so bad that I would never renew even at a 5 cent rate
Tara Energy News
Rate Reforms Planned for Texas Grid
Find out more about rate reforms planned for the Texas grid and how they might affect your choices and your electric bills. What Planned Rate Reforms for the Texas Grid Are Coming? The thaw after Winter Storm Uri has come, and nearly all Texans have reliable power and water once again. But as Tex...
Texas ERP Program Ends, Now What?
Even though the Texas ERP program is over, you still have options to help pay your light company bills and keep your lights on. With Texas ERP Gone, How Do You Pay For Electricity? From March to September of this year, the Electricity Relief Program (ERP) reduced the threat of electricity shut of...
Texas Electricity Relief Program To End This Month
The Texas electricity relief program ends October 1. Nonpayment shuts off will resume. Learn what you can expect if you enrolled in the EAP program.! Payment Deferment During COVID-19 Back in March, the Public Utilities Commission of Texas (PUCT) created the Electricity Relief Program (ERP) to re...
Tara Energy FAQs
Where can I order Tara Energy electricity?
---
Tara Energy does not have any electricity plans
Where can I order Tara Energy natural gas?
---
Tara Energy does not have any natural gas plans
What do customers think about Tara Energy?
---
That depends on who you ask. There will always be someone who feels wronged by a company, no matter how good they actually are. The average Tara Energy customer review is 1.5 / 5 stars. Keep in mind, consumers will go out of their way to complain far more often than they will to give praise.
Why is my electricity rate higher than when I signed up?
---
The rate you see when you sign up is the average rate at that exact amount of usage in one billing cycle. Some companies try to game the system by applying bill credits between certain usage thresholds. It works great if you are within the margins, but as soon as you leave that band you no longer get that bill credit and your rate per kWh can double. The PUC only requires that companies disclose their average rates at 500, 1000, and 2000 kWhs. Companies can get around this by giving you a $50 bill credit if you use between 1000 and 2000 kWhs per billing cycle. The only way to really know what you're getting into is to read your EFL. A 10¢ rate at all usage amounts may end up being cheaper than that 8¢ rate at 1,000 kWh!
Tara Energy Plan Summary
Tara Energy does not currently have any plans available on Texas Electricity Ratings.
We recommend plans from
Gexa Energy
and
Pulse Power
instead.