Shop the Best Prepaid Plans in Houston
Posted on
Which Prepaid Plans in Houston Have The Best Rates?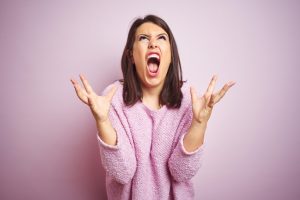 Savvy Texas electricity shoppers know the scorchers in summer and the icy days of winter aren't the best times of year to lock in fixed electricity rates. So what do you do if your retail electricity plan is set to expire on a day when your windshield is iced over in the morning? The trick is to get a variable rate electricity plan for a month or two until things thaw. You may pay a higher electricity bill now but you get the opportunity to lock in savings when prices dip in the spring. So, which prepaid plans in Houston have the best rates?
Variable Versus Prepaid Electricity
You don't necessarily have to have a prepaid electricity plan to get variable rate electricity. But sometimes it's nice to get the payment out of the way before you consume power. That way, you're not surprised with a huge bill. If you feel yourself prepaying a bit too often for your taste, then check out ways to improve energy conservation in your home.  
Today's Prepaid Plans in Houston
Usually, prepaid plans have significantly higher prices than long-term fixed rate electricity plans. However, this month is an exception. The rates for the best prepaid plans in Houston are exceptionally competitive. Bear in mind though that rates can change quickly. Today's low rate can turn into next month's shocker.
The race for the cheapest prepaid plan in Houston is a tie between the Power Up 1 plan from Peso Power and the Green Choice 1 plan from Ampra Energy. The average rate is 12.5 cents per kWh at 1,000 kWh of usage in a month. The biggest difference between the two plans is the Ampra Energy plan uses 100% renewable energy. The Peso Power plan only has 6% renewable content.
A Prepaid Plan in Houston For Night Owls
Another solid option from prepaid plans in Houston is the Free Nights plan from Acacia Energy. Customers pay no retail charges for power consumed between 9:30 p.m. and 5:59 a.m. If that's when you consume a good bit of your power, this plan may be right for you. The advertised rate on free nights and free weekends plans is based on a projected split between when a customer uses free power and when the customer pays for it. This plan's advertised rate is 13.1 cents per kWh and is based on using free power 39% of the time.
Getting You To Your Next Fixed Rate
Prepaid plans in Houston work out best when you use them as a bridge to your next fixed rate electricity plan. So shop today at https://www.texaselectricityratings.com for prepaid electricity, and come back in a few months for your next fixed rate plan.