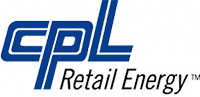 Quick Links
Central Power & Light was the incumbent electricity provider for areas of central Texas for 75 years until Texas electricity deregulated in 2002. American Electric Power (AEP) then sold the retail electric part of their business to Direct Energy, who has been operating in that region of Texas as CPL Retail Energy ever since.
Direct Energy is the largest competitive retailer of energy and related services in North America. With operations across Canada, Texas and the north-eastern United States, Direct Energy delivers $8 billion of energy and related services to over five million residential and commercial customers. They operate generation assets, as well as retail electricity services in multiple states across the US.
Recommended Plans
All Plans
Most Recent CPL Retail Energy Reviews
Great Service
I have never had any problems with this company. I have been with CPL for many years.

— Diana from Corpus Christi TX
Changed price of kilowatt usage
Very helpful caring personal who explained to me different plans to help customer lower price

— Helpful towards customer needs from Laredo TX
Good company
You can depend on CPL

— Martine from Corpus Christi TX
4-5 Star Reviews: 8 (15%)
Great Service
I have never had any problems with this company. I have been with CPL for many years.
2-3 Star Reviews: 6 (12%)
Confusing Policy leads to confused customer service
I signed up with this company a year ago, from the beginning they seemed disorganized and confused. For example, the terms of the contract I signed up for was never applied and instead I received and different contract terms. I was about to contact them and perhaps the authorities to make them abide by their original contract but when I received the first bill I saw that the calculated TDU fees were in fact far less than the contract terms (about $0.012/KWh), this is in direct contrast to every single contract terms I have read on all energy company websites, and all of them say the TDU fees are not marked up and directly passed to customer!! However I took the discount and was happy with until the end of my when suddenly the fees shut up and it did not make sense any more to stay with them. I called and spoke to their customer service in INDIA but could not understand adequately what they say (sorry nothing against Indians but very very difficult to comprehend the accent) more over, they were fully uniformed about the process and could not provide any sane logical explanation. So their customer service appear just a cheap front facade to fool the requirements. Yet when the billing time comes around they are quick to charge you a 5% for paying ONE day late, happened to me twice. At best I would say they cannot explain what the charges are and how it is calculated, thus I am signing off with them and would go to try another-- hopefully a better un-confused company with English speaking customer service. I would say that the price was good for a while, and if they put their act together and clarify the charges they may have some success, but not under current circumstances. Every thing that I did and worked was online, never placed a request or order change through phone- the online stuff worked.
1-2 Star Reviews: 22 (42%)
Loyal customers for 45 years sadly disappointed about unauthorized cancelation of service
Sad and disappointed about unauthorized cancelation of service. We have been loyal customers since 1975. That is 45 years of being a loyal customer. We have never had issues with CPL . Outages and yard lights fixed in prompt manner. Service people friendly and knowledgeable but the phone customer care sadly not the same. Our issues are of late. Waiting for our bill and due date days away I called for info of bill payment to pay by phone( we always pay with paper not liking online nor by phone payments).. Only to be informed that some unknown ,unauthorized "entity" called and informed them, CPL, to cancel our service. Unbeknown to us(authorized account holders) I was informed of this and so I informed them we did not authorize it as we live there. I do not know how this unknown, unauthorized "entity" was given permission by them, since a person needs to give personal info, pins and such when trying to call and speak with an operator from CPL which I did not authorize nor give permission nor know the identity of such "person". And so I called yet again and they fervently said that we had to cancel our new "provider " first??? I asked which one since only we have had you since we built the house in 1975... and so they went ahead and did some clicking away and informed and gave a work order number. When we called nothing happened. I called yet again and given yet another work order number was given. Electricity was turned off a wk ago. Food was spoiled, my son I am having to take to a relative since school is virtual so he cannot use laptop nor our internet since it is down due to CPL turning off our electricity without our authorized request, water heater not working as electricity is off. And so it has been hard and stressful aside from worrying about the pandemic and all. We have or I should say" had" two accounts and I am just wondering and thinking if they will also do the same to that account being that it is a church. Very sad and disappointed and stressed out. Thankfully no one is on a medical machine at this time or it would be an even more tragic situation. Hoping I can find a solution to this unforeseen situation.
CPL Retail Energy News
No applicable blogs have been written

CPL Retail Energy FAQs
Where can I order CPL Retail Energy electricity?
---
CPL Retail Energy does not have any electricity plans
Where can I order CPL Retail Energy natural gas?
---
CPL Retail Energy does not have any natural gas plans
What do customers think about CPL Retail Energy?
---
That depends on who you ask. There will always be someone who feels wronged by a company, no matter how good they actually are. The average CPL Retail Energy customer review is 0 / 5 stars. Keep in mind, consumers will go out of their way to complain far more often than they will to give praise.
Why is my electricity rate higher than when I signed up?
---
The rate you see when you sign up is the average rate at that exact amount of usage in one billing cycle. Some companies try to game the system by applying bill credits between certain usage thresholds. It works great if you are within the margins, but as soon as you leave that band you no longer get that bill credit and your rate per kWh can double. The PUC only requires that companies disclose their average rates at 500, 1000, and 2000 kWhs. Companies can get around this by giving you a $50 bill credit if you use between 1000 and 2000 kWhs per billing cycle. The only way to really know what you're getting into is to read your EFL. A 10¢ rate at all usage amounts may end up being cheaper than that 8¢ rate at 1,000 kWh!
CPL Retail Energy Plan Summary
CPL Retail Energy does not currently have any plans available on Texas Electricity Ratings.
We recommend plans from
New Power Texas
and
Spark Energy
instead.