Discount Power Customer Reviews
We've been collecting customer reviews for Discount Power so you can get the inside scoop on what it's like to be a customer.
Ratings by Star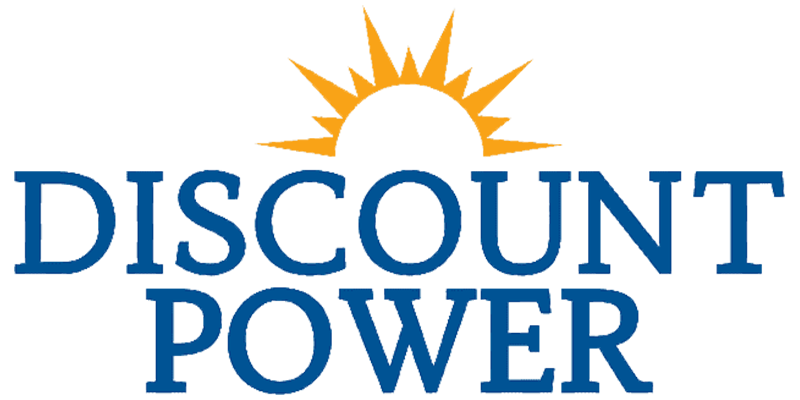 Featured Review
Improved Customer Service
At first I was hesitant to call Discount Power due to the experience I had with them in 2011. However, after holding on the phone for an hour to speak to an Apna Energy agent, I figured I owed them a second chance. I was shocked to find that I got to speak to a representative immediately who later informed me that the management had just changed. The representative was friendly, informative, and knowledgeable about all the questions/concerns I had. He set up my account rapidly, and I was off the phone within 20 minutes!

I am big about customer service and that is something Discount Power has tremendously improved on in the past two years. I would definitely recommend them now after their management change !!!
— Mehwish Ali from Cypress on July 29th, 2013
Plans & Pricing

Order Experience

Customer Service

Account Management

Likely to Recommend
Reviews
5 Star Reviews
has 10 five star eviews.
Compare Electricity Plans
Reviews
4 Star Reviews
has 0 four star eviews.
View All Electricity Rates
Reviews
3 Star Reviews
has 1 three star eviews.
Excellent rates...poor billing management, worst customer service
Even though they offer very attractive and competitive rates, their billing management needs a lot of improvement as well as their customer service section.You have to be clever and carefully check your bill every month. I had two bad experiences, the first one regarding charges not disclosed in the bill and the most recent involved my Lite-Up discount. Discount Power did not apply this discount even though I got them proof of my certification. After clarifying this issue, they got me a credit but they did not apologize for their mistakes.Basically they just do billing, representatives do not know their product/services, so you can't expect much from them at the time of resolving issues.
— Maurice from Harlingen on July 24th, 2016
Plans & Pricing

Order Experience

Customer Service

Account Management

Likely to Recommend
Compare Electricity Providers
Reviews
2 Star Reviews
has 7 two star eviews.
Poor Bill Processing / Customer Service
Just transferred to Discount Power. Process was easy, but it took a while to get my first statement. First payment made from online banking on 9/22; due date was 9/29. Discount Power is not capable of electronic payments, so credit union sent a paper check - no different than how other non-electronic accounts are handled. Received disconnect notice on 10/2 BY EMAIL. Called Discount's customer service, who stated that they only email notices. She was very terse, bordering on rude. Said to give it a few more days to allow the payment to post. Credit union verified that the check was sent, but that the check was never cashed or returned. Received a mail notice of power disconnect on 10/5. Again contacted customer service, and again got a person who obviously would rather be doing something else. The check still had not been posted, so I ended up paying by credit card over the phone. She - like the previous agent - stated that Discount Power recommends to not use online banking, and that it could take up to 12 days for them to post a paper check. They tried everything to get me to add my checking account or credit card information to the Discount Power customer portal for my account, but after this first experience right out of the box, I do not trust them, and do not want them in charge of my account information. If I continue to have payment issues with this company, I will file with the PUC, and have my account nullified and move my business elsewhere, to a company who has some idea of what customer service should be. I fear that Discount Power's statement process does not allow time for manual check payment by the due date, thereby ensuring that they can charge additional late fees to customers.
Plans & Pricing

Order Experience

Customer Service

Account Management

Likely to Recommend
Nickel and dime you with fees
Overall, I haven't had an issue with Discount Power until one month where things were busy and I overlooked my bill for a couple weeks. Most honest companies will warn you about being disconnected for non-payment when the next month bill comes out. Not so with DP, instead within only a couple weeks of not paying your bill they send you a disconnect notice so they can greedily charge you a $20 disconnect notice fee. Then they add insult to injury by also charging a late fee. I could understand if it was going on to next month and no payment had been made, but a couple weeks... Really?! Disappointed and can't wait to switch to a more honest company.
Plans & Pricing

Order Experience

Customer Service

Account Management

Likely to Recommend
Reviews
1 Star Reviews
has 29 one star eviews.
Terrible experience
I used Discount Power as electric provider, but because of high bills I switched to another. After I disconnected the service my credit card was charged for final bill $37.89 from unknown business, which is U.S. Retailers LLC. Unauthorized charges has been rejected and fined $25 for wrong transation. Even after I filed complain to BBB about unauthorized charges, the U.S. Retailers LLC charged my credit card 3 more times. My bank charged them $25 for each unauthorized charge, which is total $100. The Discount Power responded 'satisfactorily closed', but filed case to collection agency after that.
Plans & Pricing

Order Experience

Customer Service

Account Management

Likely to Recommend
Overbilling
My account was transferred to Discount Power from another company. Received my first bills and found out they were charging me CenterPoint delivery charges which were included in my base rate with the other company. Contacted Discount Power and was told they would look into it and correct the issue and credit my account. Received my next bill with delivery charges again and not credit. Contacted them again and they will fix the problem and credit my account. Call to pay the last bill but did not want to pay the pass thru part of the bill and was told a disconnect order could be put in place ask to speak to her supervisor who put a hold on the overcharge until it could be corrected. After numerous calls and being told they were working on it I finally cancelled my service. Three working days later I received my credits to my account. The next day I received my final bill with early cancellation fee. When ask to talk to my account manager's supervisor was told twice he was out.
— Tommy White from 776584 on October 12th, 2020
Plans & Pricing

Order Experience

Customer Service

Account Management

Likely to Recommend
Browse Electricity Companies