Who Has the Cheapest Electric Rates And Bills in Houston?
Posted on
Which Plans Have The Cheapest Electric Rates And Bills?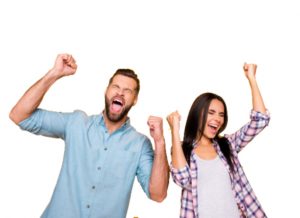 If you've ever seen retail energy advertising, you may have come away with the feeling that what you're being sold is too good to be true. Sometimes, that instinct is absolutely correct. An electricity plan's low rate doesn't always translate to a low bill. However, there are other times when the low rate actually translates to a low bill. This is one of those times, and the power plans described below have the cheapest Texas electric rates and bills in Houston.  
Straightforward Pricing For The Cheapest Electric Rates and Bills
When a plan's rate and price align, it means that plan has straightforward pricing. No tiered rates, free nights, free weekends, or bill credit traps complicate the math on your monthly bill. These simply priced plans may have a base charge, but otherwise, you pay a flat rate for the power you consume. No gimmicks, and no price tricks. Just a predictable monthly electricity bill.
Low Rate Plus A Base Charge
The two plans with the cheapest electric rates and bills come from Energy Texas. The Bigger Than Texas 24 plan gives you fixed rate electricity for two years while the Gruene 18 plan lasts for 18 months. Both plans have a $4.95 base charge. Though the longer plan has a slightly higher rate, the difference is $0.001 per kWh. Both advertise an average rate of 12.0 cents per kWh. Aside from the contract length, the only appreciable difference is the longer plan's early termination fee is $200 compared to the shorter plan's $175.
Truly Flat Pricing
If you don't care for the base charge on the Energy Texas plans, you might like the Simply Green 30 plan from Rhythm. This 30-month plan has an average rate of 12.1 cents per kWh. It has no base charge, but the per-kWh price is slightly higher. The plan's early termination fee is $10 for every month remaining on the contract term. So if you can cancel with 15 months remaining, then you're out $150. However, cancel with two months left, and breaking the contract will only cost you $20. This can come in handy in spring of 2024 when you're trying to shop for a new power plan. Spring is when rates are typically lowest.
A Power Plan For Your Usage
With these plans, you actually can believe the hype. Your bill rises and falls in proportion to your energy consumption and conservation. Find more information about these plans and many more at https://www.texaselectricityratings.com.