How Much Is Houston No-Contract Electricity?
Posted on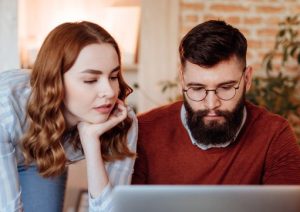 Do Houston electricity companies offer no-contract plans?
Customers purchasing through Griddy got stung by shockingly high electricity bills this summer. That's because these customers plans were based on high wholesale electricity prices. Power bought and used in the middle of a sunny August day in cost much more than most Texas customers wanted to pay. While Griddy's situation caused a unique uproar, similar surprises can happen to no-contract plans as well. That's because rates can change from day to day with the wholesale market. Of course, month-to-month electricity can be beneficial for some customers with short term needs.  True, you do pay more with these plans, but that's the trade-off for not committing to a fixed rate electricity plan. Consequently, if you become dissatisfied with the company for any reason, a no-contract Houston electricity plan lets you terminate your service immediately and go with a different provider. Luckily, some of the best priced no-contract plans in Houston are available at Texas Electricity Ratings.
Best Houston no-contract electricity for low usage customers
The Free Weekends plan from Hello Energy is an anomaly among most plans. That's because it offers  a flat rate no matter your usage. Usually, low usage customers pay a higher average price than moderate and high usage customers. That isn't the case with this plan. That's because the average price of 13.2 cents per kWh is calculated based on an 18.5-cent price with the assumption a customer consumes 29% of all home energy on the weekends.
| | | | |
| --- | --- | --- | --- |
| Usage | 500 kWh | 1,000 kWh | 2,000 kWh |
| Average Price Per kWh | 13.2 cents | 13.2 cents | 13.2 cents |
Customers in  this prepaid electricity plan must fund their account balances with $75 at the outset. While this up-front payment may probably feel like a deposit, it is not. That's because you start using that money on day one of your service.
TXU Energy wins on price for moderate usage Houston homes
Customers who live in average to large sized homes and use average amounts of electricity will likely do well with the Flex Forward plan from TXU Energy. That's because the plan comes with a $9.95 monthly base fee, so the average price per kilowatt-hour goes down as usage goes up.
| | | | |
| --- | --- | --- | --- |
| Usage | 500 kWh | 1,000 kWh | 2,000 kWh |
| Average Price Per kWh | 14.2 cents | 12.7 cents | 11.9 cents |
Green energy for high usage customers
The 100% Clean Energy plan from Pogo Energy gives Houston customers completely renewable energy without a contract. While a clear advantage to eco-conscious customers, the one drawback is that this plan includes a $0.50 daily base charge. As a result, the base charge can add up to $15 per month in a typical month. Plus, there's also the CenterPoint TDU delivery charges. However, high usage customers get the best no-contract price available through this plan.
| | | | |
| --- | --- | --- | --- |
| Usage | 500 kWh | 1,000 kWh | 2,000 kWh |
| Average Price Per kWh | 14.9 cents | 12.8 cents | 11.8 cents |
Shop for all types of Houston electricity plans
Whether you want a no-contract plan or are seeking to lock in a multiyear energy contract, the best place to research and sign up is https://www.texaselectricityratings.com. Not only can you save money on your energy bills, but you can also find the plan that's right for your Houston home.