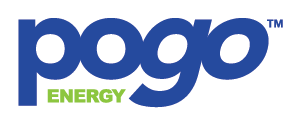 Pogo Energy Resources
---
Recommended Pogo Energy Plans
---
Most Recent Pogo Energy Reviews
David Burpo
Great customer service over the phone Jose I believe was his name in the company has had good rates and treated me fairly every since the duration of my account. I recommend you!

— David Burpo from Denison TX
Great electric prepaid co. Changing new texting does not work go back to old
I have been with pogo a year loved it an still do except for their new customer service. When I first signed up I could go into my account pay my bill or get a barcode instantly an pay. Now they have changed the way I get a text an I can't directly go into my acct. I have tried to get barcode an they never come up on my phone. I have called them several times an it's a big problem getting thru but when I do I try to explain this new way don't work I hate it. They used to make it easy to pay or chat now chat u still can't get anyone all I get is sorry can't help u with that. So I'm hoping that they go back to correct way of contacting an paying bills.
Other than that I love pogo bills are cheapest just can't pay bill any way but calling them an being put on hold forever. I would recommend them highly if they weren't changing the service — Roberta from Tyler TX
Pogo
It's great company

— Pogo from Corpus Christi TX
4-5 Star Reviews: 12 (57%)
David Burpo
Great customer service over the phone Jose I believe was his name in the company has had good rates and treated me fairly every since the duration of my account. I recommend you!
No 3-4 star reviews have been posted or approved yet
2-3 Star Reviews: 3 (14%)
Refund
I had to cancel my order after one day which left a balance of 83.00 dollars haven't receive my refund it's been over ten days, I have spoken to 4 different agents and a supervisor. I was told my money would be posted within 24 to 48hrs still no money again the run around. I called again today what a coincidence the manager and supervisor can't talk. They have on there website refund in 10 days obviously that's a lie and the folks I been talking to are liers too. Could someone tell me who I can talk to to get my money they had no problem taking it. This has been a awful experience and I wouldn't recommend this place to anyone.
1-2 Star Reviews: 7 (33%)
Dishonest company
Called and spoke with someone in chats to cancel my switch 4 days prior to service start date. Both reps told me the switch was canceled yet they didnt cancel it. What a horrible, dishonest first experience. I wouldnt recommend this company to my worst enemy!!!
Pogo Energy News
No applicable blogs have been written

Pogo Energy FAQs
Where can I order Pogo Energy electricity?
---
Pogo Energy does not have any electricity plans
Where can I order Pogo Energy natural gas?
---
Pogo Energy does not have any natural gas plans
What do customers think about Pogo Energy?
---
That depends on who you ask. There will always be someone who feels wronged by a company, no matter how good they actually are. The average Pogo Energy customer review is 2.7 / 5 stars. Keep in mind, consumers will go out of their way to complain far more often than they will to give praise.
Why is my electricity rate higher than when I signed up?
---
The rate you see when you sign up is the average rate at that exact amount of usage in one billing cycle. Some companies try to game the system by applying bill credits between certain usage thresholds. It works great if you are within the margins, but as soon as you leave that band you no longer get that bill credit and your rate per kWh can double. The PUC only requires that companies disclose their average rates at 500, 1000, and 2000 kWhs. Companies can get around this by giving you a $50 bill credit if you use between 1000 and 2000 kWhs per billing cycle. The only way to really know what you're getting into is to read your EFL. A 10¢ rate at all usage amounts may end up being cheaper than that 8¢ rate at 1,000 kWh!