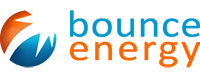 PUCT# : 10162
" I love Bounce Energy. I have had so many wonderful experiences with them. My bill has always been reasonable but I hate that they switched us over to Direct Energy. Since then, my bill has been outrageous like over $300. I never received a $300 when I was with Bounce Energy. Please come back Bounce Energy. "
— Tolliver from Fort Worth
September 24th, 2019
" Always a great experience all the way around "
— Kayla from Aransas Pass
April 4th, 2019
" The bill is fair on price yall the best for us thank u "
— Pattia Secerst from Vernon
April 2nd, 2019
" This was very simple no hassle, and billing is exactly as stated. "
— 867192 from Plano
November 24th, 2018
" Overall excellent service. Only issue is seeing the bill online, can never open the details only the current amount. I like the weekly updates. Other than that no problem. "
— Thumbs up from Spring
November 8th, 2018
" Best rates, great promotions, fair & honest & reliable. After three years, I have nothing negative to say. "
— SandraP_DallasTX from Dallas
August 24th, 2018
" very sastified "
— oscar from Spring
August 14th, 2018
Best Electric Company in Texas!
" I've used multiple companies over the years and my experience with Bounce Energy has been nothing but exceptional. I've never had any issues with my service or billing and their customer service is always excellent! We are customers for life! "
— Best Electric Company in Texas from Grapevine
August 14th, 2018
Awful Choose someone else
" I was a Bounce customer for over 7 years. When my contract ended they decided it would be a great time to "rape" me on the kwh rate. They increased it to over 17 per kwh. Plus kept changing my due date which had always been the 22nd and since I'm on paperless I didn't know so they would charge me a late fee for me paying a day late (which should have been my due date). Champion Energy has been great. You can even see your daily usage. "
— Tammie from Houston
July 13th, 2018
Prices have doubled since May 2018
" I used to have the best price. Bounce did not charge the Oncor fee in addition to the KW charge. That is why they were so cheap.

My contract expired and they told me the fixed fee was the same as the variable. They have DOUBLED MY BILL. My electric bill is now $360!! They will not fix it, so I am switching to direct energy today. "
— Horrible company, used to be good from Dallas
July 6th, 2018
" I am happy with you. "
— wgg from Rusk
June 28th, 2018
Bait and switch - watch your bill
" No concern for customer service. Bounce energy has no problem putting you into a contract but when you ask questions about it or why your bill will exceed over a 65% increase once it expires they simply say they dont care and its not their problem. "
— Sheri from Flower Mound
June 27th, 2018
" Bounce Energy provides excellent customer service and an additional rewards program. I am saving a lot more since I have switched from my previous provider. Excellent savings with satisfactory customer service is greatly appreciated now more than ever. "
— annaya south indian from Houston
May 27th, 2018
" Im a new customer to Bounce, but so far I am very happy with the service and the price! "
— Vickie from Carrollton
April 26th, 2018
" Haven't encountered any problems so far. "
— Cc TX from Corpus Christi
April 26th, 2018
Great company with perks!
" Check out this cool deal from Bounce Energy. When you sign up for electricity service, we both get $75 for the month of April. "
— Mommy T from Euless
April 14th, 2018
" Has been with bounce energy for over 5 years. The more you stay, the more the company will bite. What is worse, what made me leave, It is what they call " delivery and maintenance " fee! sometimes It was equal to the actual usage fee. I wonder if they were doing maintenance on my address monthly. As you sign up, be sure you ask about that. "
— Oliver from Fort Worth
February 28th, 2018
Great Electricity, Terrible on Promotion Accountability
" I have enjoyed the pricing I have received from Bounce but I signed up for the AA miles promotions and they have only transferred my points to my AA account once....I've been with them 4 years and it has been a year since they made the first deposit in January of 2017. I have asked for them to transfer my remaining balance and every time they say oh there is a problem with the program we will have someone contact you. I think they just don't want to transfer the points. Judging from what others have said, they use the promotions to finish signing you up but then dont follow through with the promise. Beware of the promotions. "
— Terri from Grand Prairie
February 27th, 2018
Great Electricity Provider
" Its very good electric company and I have been using since 3 years without any problem.
After switching to this provider my bill almost reduced to half. Also they have very good reward program and
gives you cash back of $50 , $25 etc on time to time like for 3 or 6 months or if autopay chosen.
Their rates are decent and didn't get any problems so far and it is very easy to switch to Bounce Energy.

"
— Rahi from Garland
February 16th, 2018
Just switched away from Bounce
" I was with Bounce energy for a total of 4 years. The first year I was pleased with the service since I got a decent rate, had no billing problems, and got a weekly email with my usage and projected costs. I liked their airline rewards program, refer-a-friend program, match-the-rate discount program, and $25-$75 sign up/renewal bonus offers. My only complaint the first year was that they promised me a 1-for-1 mile per dollar airline rate with no cap deposited in my AAdvantage account every month and instead ended up only giving me 1 for 1 up to $200 per month deposited every 3 months. Overall the price was reasonable so I signed up for another year.

That year I got a lot of refer-a-friend discounts so even though my rate was much worse the cost I ended up paying for electricity was very good so I renewed for a third term this time for 2 years to get a better rate. Once I was signed up long-term the problems began.

First the weekly emails became less reliable and more sporadic. Then Bounce kept messing with their website and the plan I agreed to was not the plan they ended up using to bill me. I was supposed to have a base rate based on my usage and instead they charged me a flat base rate. I think that ended up averaging out to about the same rate but no matter how many times I called them to correct the discrepancies between what I ordered and what they had listed on the website and what they were billing me for they would not do anything about it. Also they did not give my any more refer-a-friend credits or the promised renewal bonus. Then they stopped depositing any airline miles in my AA account entirely. I tried calling but the representatives couldn't help me because that was "another department's responsibility". I had this issue escalated and was told a supervisor would call me back and deposit the missing miles that were accumulating. They didn't call me back the first 2 times they said they would. The third time I finally got a call they only deposited like 280 of the 1500 they owed me. When all was said and done they shorted me approximately 500 miles which I gave up fighting for but I am still upset over since their own website which I had pictures of and used to provide proof was not enough to get them to honor their promises. (I've been told they are trying to discontinue this reward program entirely in the near future since they can't get miles to give any customers not just me but I only found out after speaking directly to the rewards program director and no notice has been given to any other customers yet despite no one getting rewards this year).

The worst part of the third contract and the main reason I left however was that towards the end of my contract they started moving my due date around which kept making me late paying my bill. The first 3 and a half years I never had one late payment but then 3 months in a row I missed the cutoff by something like an hour because I would make a note on my calendar to pay it 2 days earlier and the next month my due date would magically be 3 days earlier or some such bs. They added 5% to my bill every time this happened even if I was only 5 minutes past their arbitrary cutoff time. That adds up fast. At this point I was beyond ready to switch providers so I waited til my contract was supposed to be up on Dec 9 since I had originally renewed the plan on Dec 9 but instead they wouldn't let me out of the contract until Jan 9 so they effectively stole a month of choice from me. This is unacceptable. I probably should file a complaint with some authority for that but truth be told I am just so happy to be no longer with Bounce I don't want to waste my time dealing with electric nightmares anymore. Things started off well but I think my experience is not untypical. When I first signed up with Bounce they had 4 star average reviews but when I left only 2 stars. I think that is an accurate representation of how they used to be better and have since gone straight downhill. Use at your own risk. "
— darkshadow from Arlington
January 19th, 2018