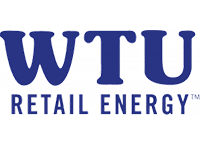 PUCT# : 10022
poor customer service for website issues
" My accoatunt has things worse. When I asked if this was my issue or if others were having the same problem I was told I was not the only one and that this was an issue that was ongoing. Not once the reps offered to take a payment by phone without a fee. This is very unprofessional and time consuming to call in 3 times, made to feel as if it was my issue, trying different browers and internet methods ie with WIFI or without. Get a better system in place! "
— Error HTTP 505 from San Angelo
October 4th, 2017
" If you are unfortunate enough to have chosen WTU, don't let your guard down for a second or they will rob you. My bill this summer increased about 300%---come to find out my contract had expired so they put me on a "variable rate" which actually means "invariably high rate." I'll own up to getting complacent; i should have been more aware of the length of my contract, but this kind of behavior seems like it's just designed to take advantage of people. Also, expect aggressive collection calls the second your bill is late, as well as a $30 collection fee. On a side note, i had to sign a new 12 month contract to get a reasonable rate, even though i will not still be at my current address by then, and the representative i spoke to could not offer me any firm guarantee that i would not be charged a $135 cancellation fee if they could not transfer service to my new location. Since it I didn't have the money to put down for a deposit with a different provider, I had to resign with WTU even though i hate them! Again, personal responsibility, but I bet what happened to me has happened to a lot of WTU customers. Don't make the same mistake I made. "
— Don't use WTU from Alpine
July 20th, 2017
WTU Customer Service SUCKS
" I have been on hold for a 2nd time for now it is 19 minutes.....the previous call was 28 minutes. I need to disconnect service and can't seem to get the right person on the phone. Have talked to four so far. Each time the hold time is ridiculous!!!!!!!!!!!!!!!!!! "
— Janie from Abilene
September 24th, 2015
Watch out for surprise fees.
" I've used WTU for a while now and have had a good time with them, however this month my bill had increased by $60. I inquired as to why this was, since none of my electric usages had increased. They told me since they had to send me two disconnection notices I was being charged $30 per notice. This was never once communicated to me. I guess since they sent me two pieces of paper in the mail they get to charge me more. Backstory? I hit a rough patch at work the past two months and fell behind. I made up and paid the bill in full($256). So I fixed things with my electric provider. I thought everything was fine and dandy until these "surprise" fees popped up on my next bill. I suppose if this were communicated to me, it wouldn't have been a big deal. But it was not. Very, very poor communication from my provider. Now they're willing to waive one of those $30 fees. Gee, that's great. But wait.. Since you, as a million dollar corporation, did not tell me about any of these fees, I should not have to pay them. I asked several friends and family if they had this issue and they said they noticed it on their bills before and they had the EXACT same issue. "
— Adrian from Vernon
September 8th, 2015
Automated System is Horrible!
" Moving and had service terminated. Online system deleted credit card on file and didn't recognize account number when I called to pay the final bill. Had to finally call the above number, then select start service to get a live body to transfer me to billing. Should change online billing so that account info is NOT deleted until final bill is paid. Helloo....does that make sense to anyone? I've spent an hour just trying to pay a bill. By the way, half the links and phone numbers listed on your websites don't work. Doubtful we'll be using you again, especially since I've read the other reviews and found out there are less expensive companies. "
— Karen Kelly from San Angelo
December 31st, 2014
" I was a happy Reliant customer. A WTU sales rep came to the door and basically sold me on their service. I have a house with a detached garage. The garage has its own separate power meter. My ONE and ONLY request I had with WTU was that I had one account with both meters on it. I was assured by the salesman as well as WTU over the phone that that wouldn't be a problem at all.

My first bill came and it is indeed two entirely separate accounts. Even further, the garage account has "garage" as part of the street address. My postman told me that is not a valid address to the USPS and it threw up flags on their sorting equipment. Calling WTU to fix the problem resulted in a 2 hour 55 minute phone call. Which I was going to be charged a $2.00 reconnect fee as well as a $50.00 deposit -- for which I AM ALREADY A CUSTOMER!! Fixing the address issue is an impossibility according to the 5 people I spoke with at WTU. Apparently, having one account with two meters is just something their system isn't designed to handle. Reliant had no issues with this at all. When I discovered the error, it was 31 days after signing up. 1 day past the 30 day limit to cancel service.

When all was said and done, I just had them cancel the entire request and leave the screwed up address and the two entirely separate accounts in my name. (I'm *NOT* paying them $52.00 for them to fix their mistake). So thankfully the post office knows who I am and where I live. For the next two years, every single time I get a bill now, I'll be reminded what a screwup this company is just by looking at where they addressed the bill to.

In the last 24 hours, I'm at least confident in the knowledge that I had actively prevented two people from signing up with WTU. For the next two years, I hope it is many, many more I can convince to stay away from them.

WTU will *NOT* work with customers, especially to fix their own mistakes. I deeply regret my decision to go with WTU. This is a lesson to do my homework on a company before signing up with them. The $300 cancellation fee appears very, very tempting just to go back to Reliant and be done with WTU and their gross incompetence.

Stay away from WTU. If you have one property with two or more power meters, stay FAR FAR FAR away from WTU. "
— Alex A. from Abilene
May 4th, 2014
" Been very happy with WTU. No problems what so ever . "
— clinton Barton from San Angelo
January 15th, 2014
" Bill usually around 100 dollars last one 324 dollars .customer service does not exist my son in law a bill 474 dollars they cut off their power they have 3 kids
"
— Rhonda from Roby
January 8th, 2014
Bait and Switch Operators
" WTU offers a low variable rate plan and then jacks up the price after your first month while still reporting and signing up people for the lower rate. This should be illegal but is probably not in the State of Texas since our lawmakers have a "business friendly" approach and have deregulated electricity to specifically allow this type of behavior.

WTU would not provide any specifics about my account when I contacted them. Reps tried to dodge the issue by stating that it was a variable rate plan over and over again. In my opinion, WTU is a company all about scamming which is the case with most electricity companies in Texas. "
— RA from Abilene
May 16th, 2013
Terrible Billing Management
" For several months we have been receiving phone calls from WTU that indicate our bill was not paid on time. The first month my wife and I received 11 phone calls on two separate lines in a 24 hour period. When I called back they did not say who they were or why they called - they wanted to know why I called them. After I figured out it was WTU I gave them my account number and was cut off - I called and went through it all again - only to find out there was nothing wrong with the account, it was paid in full. The money had been posted before the automated phones calls started - AND the money cleared our bank account before the due date listed on our bill.

The next month we went through the same issue. We used our banks' bill pay service, the check was sent from our bank within four days of receiving the bill. It wasn't until 14 days after the bill was sent that the money was posted to our account. After a lengthy conversation with our back they assured us that the check was sent on the date requested. WTU called and harassed us again - and again - only to find out that the money was in their hands, they simply had not posted the credit to our account (it was over week between receipt of the check and its application to our account). Since their policy is that the check must be "received and posted" to avoid being considered "late", my account has been tagged as delinquent multiple times, despite the fact that they have received payment.

While I understand this policy in regards to an insufficient funds check, the consumer has no control of what a company does with a payment once it is received, or the amount of time it takes them to process a check. Customer service has been less that helpful, and in any other scenario their collection strategies would be considered harassment.

Instead of accusing customers who pay their bills on time of being late, this company should hold itself accountable for the delay in processing payments. We will never use this company again due to this practice, the lack of customer service, and the monthly harassment we have received. It seems to me that this company could save money by processing payments in timely manner instead of harassing customers who have paid their bills.

If there are another customers who have had a similar experience, I encourage you express yourselves in a forum that will draw attention to WTU's horrible account practices. If there is an attorney who reads this post and would like to consider a class action lawsuit to confront the harassing practices of this company, I would be happy to join.

"
— M.E.K. from San Angelo
May 1st, 2013
" Do NOT use WTU as your electric company!! They have higher rates than any other company, have TERRIBLE customer service and will RIP YOU OFF!!! I changed companies after I found out how much more I was paying than other companies, when they found out and sent my final bill they OVERCHARGED me for service and would do nothing about it!!!! DO NOT USE THEM "
— Angry customer from Abilene
January 9th, 2013