2023 Texas Hurricane Season Forecast
What is the hurricane forecast for Texas?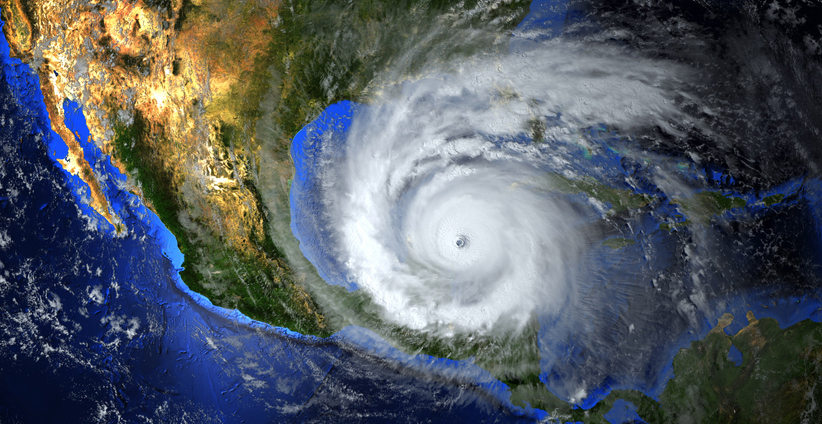 Find out what's in this year s Texas hurricane forecast! The season starts in a few weeks so learn how you should prepare for higher electricity rates.
Many throughout Texas know that dangerous hurricanes can affect their Texas electricity service. The 2023 hurricane season begins in just a few weeks on June 1 and, as with other seasons, lasts until November 30. So, May 1 seems a fitting date to cover what's in the 2023 hurricane forecast for Texas this summer.
To begin, several outlets have already released their hurricane predictions for the up coming season:
Meanwhile, NOAA has not yet released their's. The Climate Prediction Center (CPC) usually releases forecasts in late May.
| | | | | |
| --- | --- | --- | --- | --- |
| | CSU Prediction | AccuWeather | TSR Prediction | Seasonal Average, 1981-2010 |
| Number of named storms (winds 39 mph+) | 13 | 11-15 | 13 | 12 |
| Storms becoming hurricanes (winds 74 mph+) | 8 | 4-8 | 6 | 6 |
| Major hurricanes (Cat. 3, 4 or 5, winds 111 mph+) | 2 | 1-3 | 2 | 3 |
April 2023 Hurricane Forecast Comparison
Depending on the particular forecast, the above predictions are for either "near average activity" or "slightly below-average activity". But while that sounds like good news, these predictions are fraught with uncertainties. For that reason, these storm numbers are not iron-clad. So, let s dig into the details a bit to see what they mean for the summer.
El Niño and Atlantic Hurricane Forecast
To begin, the El Niño Southern Oscillation (ENSO) plays a huge role in how tropical storms form by affecting the temperature of large areas of the mid-Pacific Ocean at the equator. How cool or how warm these areas are can affect the movement of the Earth s atmosphere. There are three phases of ENSO: La Niña, El Niño, and ENSO Neutral.
La Niña is the cold phase where colder than normal water moves into the mid-Pacific Ocean. A La Niña tends to bring cold winter weather to the U.S. north but mild, drier weather to Texas. In the summer, La Ninas tend to shift the Walker Circulation along the Equator to the west over the eastern Pacific. That usually causes calm winds and calmer waters in the Carribean that help spawn tropical storm systems.
El Niño, in contrast, is when warmer than normal water moves in. An El Niño brings warmer winter weather to the U.S. north and colder and wetter winter weather to Texas. An El Nino moves the Walker Circulation eastwards over the Caribbean. This usually causes wind shear that can snuff out tropical storms.
ENSO Neutral, however, is when water temperatures in the Pacific are neither warmer or colder than average. During ENSO Neutral years, other atmospheric factors can exert more influence on winter weather in the US. While that holds true to a degree in summer, the Walker Circulation usually drifts westward. And that can increase the odds for calmer waters and less wind shear over the Caribbean.
So to recap: neither La Niñas nor ENSO Neutral conditions actually cause tropical storms. However, they do affect conditions in atmosphere that make these storm systems more likely.
Current ENSO Status
Last year's La Niña is gone. Warmer waters have moved into the ENSO region of the Pacific Ocean. Currently, NOAA says the ENSO status is "neutral". However, they estimate a 62% chance for more warm water to move in and form an El Niño between June and August. Furthermore, they expect it to last into winter. And for natural gas prices, any possibility of a warm 2023/2024 winter is good news.
Unfortunately, the uncertainty here is that no one can say how strong it will be once this El Niño emerges. It could form up quickly and powerfully, easily blowing away the slightest ripple of an Atlantic storm system. Or it may wake like a drowsy kitten from a long nap in the sun and hardly do a thing. And with plenty of time until August, there s plenty of ingredients available right now to whip up tropical storms.
Texas Hurricane Forecast and Hot Water
The irony of the planet s most violent storms is that these things need placid, warm waters and calm winds to form. Trade winds (wind out of the east) in the Main Devleopment Region (MDR) off the west coast of Africa have been weaker than normal. These are usually dry winds that evaporate water, form clouds, and help cool ocean water. But that s not happening. Sea surface temperatures (SST) in the MDR are much warmer than normal.
The same holds true for the Gulf of Mexico where just south of Cuba the SSTs are about 82°F. That's right within the threshold for cyclone formation. With much warmer weather predicted to move northward towards Texas and beyond, there s not going to be a shortage of hot water in the Gulf of Mexico to power storms. And as several of the predictions point out, these kind of anomalously warm SSTs typically occur during active hurricane seasons.
And that s concerning because tropical storms do form in May. In fact, since 2000, there have been 11 May tropical storms and hurricanes, albeit none hit Texas.
What to Expect this Texas Hurricane Season
It all depends how quickly an El Niño emerges and how robust it is. While that may not happen until August, there is always the possibility to see some tropical storms and hurricanes form up in the Atlantic and Carribean that could threaten Texas.
Dire as that sounds, it s not a sure thing. That s mainly because the normal peak times for tropical storms are in August and September. So, IF a robust El Niño does emerge as forecast by August, it could reduce the possibility for tropical storms hitting the Gulf of Mexico and Texas at just the right time. But if it doesn t live up to expectation, then Texans could find themselves in for one tough, hot summer.
With hot summer temperatures are forecast this summer, Texas electricity customers will likely use more energy to keep cool. The same holds true for much of the eastern US as well. The problem, however is that if only one hurricane rampages through the Gulf of Mexico and shut down gas platforms, natural gas prices could spike this summer. This will also drive up your electricity prices right when you're paying a lot to keep cool. So, if you haven't locked in at least a 12 month cheap electricity rate with a Texas electricity provider, you'd best be quick about it. Spring shoulder month pricing is still low but it won t last much longer.
Prepare Now for Texas Hurricane Season
At any rate, this hurricane forecast makes plain that the best thing to do is prepare for the worst. After all, any tropical storm can cause a disaster. Start by reviewing and organizing a plan with your family about what to do when a tropical storm heads for Texas. That should include making a Hurricane Safety Checklist to help you keep track of supplies and building your hurricane kit so you can shelter in place. If you live in coastal area, know and understand your Texas evacuation routes ahead of time.
Texas has suffered a number of direct hits from hurricanes in recent years. We've seen what they can do to cities and neighborhoods so we want everyone to stay safe and healthy. That's why we urge Texans to start preparing now for the worst storms that might be coming their way.