Awesome
| | | |
| --- | --- | --- |
| | It was a awesome experience and I love the service. | |
| | |
| --- | --- |
| Plans & Pricing | |
| Order Experience | |
| Customer Service | |
| Account Management | |
| Likely to recommend | |
— Britney Brown from Houston, TX on July 25th, 2020
Too Many Other High Chargers
| | | |
| --- | --- | --- |
| | Not a very good experience...Iberdrola chargers a lot of fees which is about one third of your bill...my bill is over $315.00 for a 2 bedroom home for the month of June. Would never recommend Iberdrola ever | |
| | |
| --- | --- |
| Plans & Pricing | |
| Order Experience | |
| Customer Service | |
| Account Management | |
| Likely to recommend | |
— T. Williams from Surfside, TX on July 10th, 2020
So Far so good
| | | |
| --- | --- | --- |
| | I have had Iberdola for a couple months and have been really pleased. | |
| | |
| --- | --- |
| Plans & Pricing | |
| Order Experience | |
| Customer Service | |
| Account Management | |
| Likely to recommend | |
— Derrick Kelly from Rosser, TX on June 25th, 2020
Great service
| | | |
| --- | --- | --- |
| | This is by far the best electric company I have used. | |
| | |
| --- | --- |
| Plans & Pricing | |
| Order Experience | |
| Customer Service | |
| Account Management | |
| Likely to recommend | |
— Deborah Romero from San Angelo, TX on June 13th, 2020
| | |
| --- | --- |
| Plans & Pricing | |
| Order Experience | |
| Customer Service | |
| Account Management | |
| Likely to recommend | |
— Hector from Sullivan City, TX on June 7th, 2020
First rate
| | | |
| --- | --- | --- |
| | Quick and easy service. No hassle | |
| | |
| --- | --- |
| Plans & Pricing | |
| Order Experience | |
| Customer Service | |
| Account Management | |
| Likely to recommend | |
— Leander Rhodes from West, TX on June 6th, 2020
Great job
| | | |
| --- | --- | --- |
| | Very cheap an reasonable.. | |
| | |
| --- | --- |
| Plans & Pricing | |
| Order Experience | |
| Customer Service | |
| Account Management | |
| Likely to recommend | |
— Deshunna Mccoy from Lufkin, TX on June 5th, 2020
Fantastic
| | | |
| --- | --- | --- |
| | Everything was promptly , fast and convenient...no problems timely matter.. | |
| | |
| --- | --- |
| Plans & Pricing | |
| Order Experience | |
| Customer Service | |
| Account Management | |
| Likely to recommend | |
— Fantastic from Dallas, TX on June 4th, 2020
Great company - simple and easy
| | | |
| --- | --- | --- |
| | Sign up was easy, electricity switched next day, got an email when bill was ready, paid online - what more could you ask for | |
| | |
| --- | --- |
| Plans & Pricing | |
| Order Experience | |
| Customer Service | |
| Account Management | |
| Likely to recommend | |
— Ann from Sealy, TX on June 2nd, 2020
Trusted compny
Easy website, straight forward bill.
No program and confusion.
| | |
| --- | --- |
| Plans & Pricing | |
| Order Experience | |
| Customer Service | |
| Account Management | |
| Likely to recommend | |
— Sam from Trinidad, TX on June 1st, 2020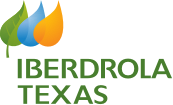 Reviews Overview
---
The best review categories for Iberdrola Texas are the order experience, rated at 4.9 out of 5, and their customer service, rated at 4.9 of 5.

4.7 / 5

Overall

4.6 / 5

Price, Plans and Promotions

4.9 / 5

Order Experience

4.9 / 5

Customer Service

4.7 / 5

Billing and Account Management

4.6 / 5

Likely to Recommend

About Iberdrola Texas
---
Iberdrola Texas, is part of the Iberdrola Group, one of the world's largest electric integrated utilities and a world leader in wind energy: the company produces and supplies electricity to around 100 million people in the countries in which it operates. Iberdrola currently owns 81.5% of Avangrid who operate both regulated and Renewable businesses in the United States, with 4 onshore wind farms located within the state of Texas. Iberdrola, has announced the company's entry in to the Texas residential and business energy markets with Iberdrola Texas. Customers can now sign up for 100% green electricity tariffs sourced from Wind Energy in Texas. Further Products such as Home Services will be launched in 2020, with Smart Home and other products such as EV electric chargers following soon after. Iberdrola's move into the Texas retail market comes as the company continues to announce plans to invest in new renewable energy and storage projects within the US Energy Market.