Compare Lewisville Electricity Rates & Energy Suppliers
We analyze, rank, and recommend the best electricity plans from the highest rated providers in Lewisville.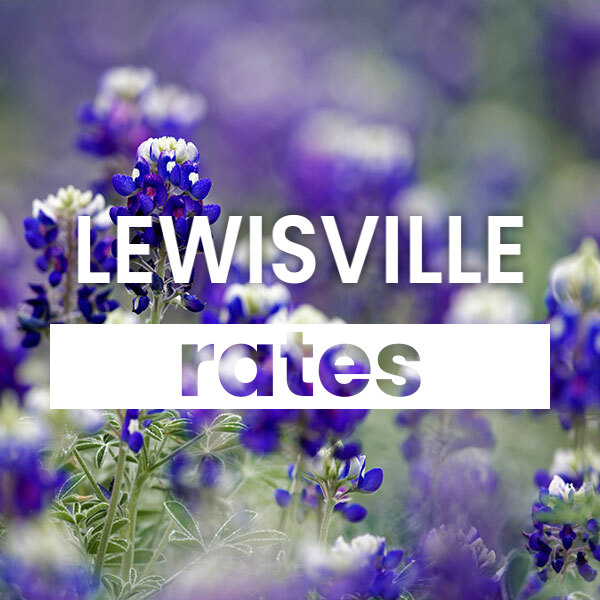 Top Five 12 Month Best Electric Rates for Lewisville
Company
Term
Rate
Gexa Energy
12/months
11.1¢/kWh
Frontier Utilities
12/months
11.1¢/kWh
Constellation
12/months
12.9¢/kWh
TXU Energy
12/months
13.9¢/kWh
Rates as of Sep 25, 2023 at 02:27 PM
Five Cheapest 24 Month Electricity Prices in Lewisville
Company
Term
Rate
4Change Energy
24/months
11.1¢/kWh
Champion Energy Services
24/months
14.8¢/kWh
Rates as of Sep 25, 2023 at 02:27 PM
Lewisville's Top 36 Month Fixed Rate Electric Plans
Company
Term
Rate
Veteran Energy
36/months
12.5¢/kWh
BKV Energy
36/months
14.3¢/kWh
Rates as of Sep 25, 2023 at 02:27 PM
Average Electricity Rates & Energy Usage in Lewisville
In November, the average electricity rate in Lewisville was 14.82¢ per kWh. The average households monthly electricity usage was 845 kWh, making the average bill around $125.
based on EIA Data as of August, 2023
Lewisville Energy Rates, Providers, and Plans FAQ
The following rates are available from Constellation

Clear Deal 12 is the cheapest rate from TXU Energy. It is a 12 month plan with a rate of 13.900 cents per kWh.

You can order the Clear Deal 12 plan here on TexasElectricityRatings without hassling with the state-run powertochoose.org website
Recent Customer Reviews about Electricity Providers
Excellent employee. Very kind and knowledgeable. Understanding and patient.
Belinda from Taylor, Texas
June 28th, 2023
Other information about electric rates in Lewisville
Electricity Outages
To report an electricity outage or downed power line, contact xxxx at 000-000-0000
Cities Near
To report an electricity outage or downed power line, contact xxxx at 000-000-0000
Zip Codes
To report an electricity outage or downed power line, contact xxxx at 000-000-0000
About Lewisville Texas
History of Lewisville
The Republic of Texas allowed the Peter's Colony Land Grant Company to settle the North Texas region in 1841. However, it was not until 1844 when John King and his wife settled towards the eastern side of the prairie where the city is currently located. Those who came from Missouri and Platte County were allowed to live on the western side, and among them were people like James Holford and John, who later named the area Holford's Prairie. Far down the southern part, a church was established by Presbyterians, and they named it Flower Mound. After the Hedgcoxe War, there was a dispute over land ownership, thus the reason why Basdeal Lewis bought Holford's Prairie in 1853.
The Fox family, who owned several enslaved people, buried a young soul on the family farm. This later developed into a cemetery for the black residents called the Fox-Hembery Cemetery, which is in existence to date. The cemetery was restored in 2011 after falling into disrepair. The town became home to the first cotton gin of Denton County after it was reconstructed. The gin was built in 1867 and could produce three bales per day.
Lewisville Culture
This city is home to the Lewisville Grand Theatre, sometimes referred to as the Grand, and is located towards the eastern side of Interstate 35E in the city's old town. The theatre is the center for all arts in the city as it can showcase films, provide a front for different artistic performances, and host meetings. The theatre's project was started in 2004, and it aimed to fulfill the goal of building an arts center that coincides with the Old Town Station of 2011. It was later opened in January 2011, followed by various performances, exhibits, children's shows, and concerts.
Landmarks in Lewisville, TX
Grapevine Lake

This American reservoir was impounded in 1952 when Denton Creek was in demand by the United States Army Corps of Engineers since it was a tributary to the Trinity River. The reservoir's main purpose was to control floods and provide open and recreation areas.

Old Alton Bridge

Also known as the Goatman's Bridge is a historical site that connects Copper Canyon and Denton cities. The bridge was built in 1884 by a company named King Iron Bridge, and it initially carried horses but later went for automobiles. The city is named after an abandoned community of Alton that existed between 1850 and 1856.
Tourist Attraction Sites in Lewisville, TX
Hawaiian Falls The Colony

This is a big waterpark with more ideas than you could think. The good is that their water is always maintained clean, not to forget their park. So feel free to carry some drinks and snacks with you upon your visit. The amazing park is located at 4400 Paige Rd, The Colony, 75056 TX, USA.

Lake Park

This park is considered an amazing shoreline area for picnics and swimming. Additionally, they are popular for their golfing disc spots not to forget that you can also engage in some great catfishing of the bank. This amazing park is located at 600 Sandy Beach Rd, Lewisville, 75057, TX, USA.